On The Issue of ID Cards Facing Gambian Fulbe; We Are Not Asking for Preferential Treatment but Respect for Our Fundamental Rights as Citizens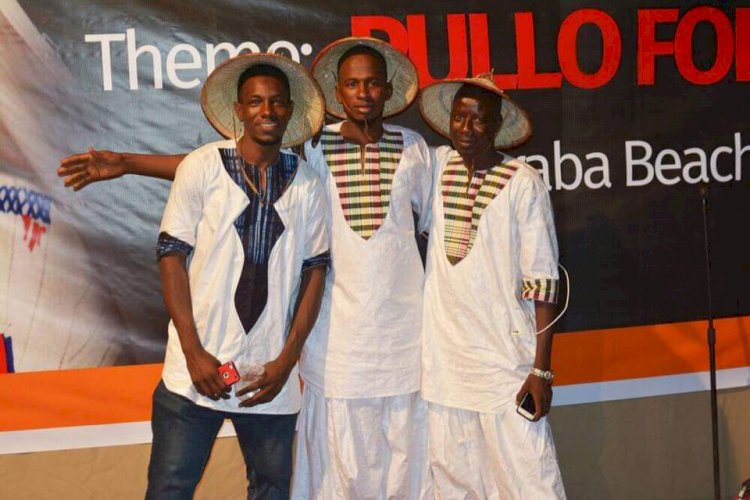 .For the records, I wish to state that I unequivocally agree with Hamat on the problems faced by fulbe in this country since time immemorial. Gambian Fulbe continue to face all sorts of harassment in the hands of the immigration authorities on the streets or in the process of obtaining or renewing their national documents. We have peacefully engaged immigration authorities and other high level government authorities both in the past and present but this sad situation persists perhaps even more today than ever before.
We have 1000s of cases to reference and when challenged by anyone, we can provide irrefutable evidences; my uncle Alagie Amie, a civil servant whose brother is a serving Major in the Military was once arrested by immigrations officials, sandwiched in their pick-up just because he is fula and light skinned and only to be released later.
Baba Cherno whose great grandparents are founders of a large settlement in the kombos was arrested just because he is fula, his family has to rush to station to get him released. Baba Cherno was just on the street few 100 meters from his house when he was asked to produce his ID which he didn't have on him at the time.
Mahmoudu Bah who was born in Banjul, did all his schooling in the Gambia and working in the private sector, was harassed when he went to renew his ID Card. Many a times, only Fulas will provide their birth Certificates, ID Cards and Alkalo documents/chief's affidavit yet be asked to bring the birth certificates of their parents. For Mahmoud, his parents died when he was a baby, someone at the immigration has to intervene on his behalf.
One of my cousins would always be asked the ridiculous question of where did you obtain this ID from" each time he presents his ID and that is almost the same for many fulas who are bona fide citizens of this country. Other non-fulbe face the same problem only because they're mistaken for fulas.
The rules for obtaining ID cards are clear, an applicant must produce proof of identity either in the form of a Birth Certificate, Voter's Card or a sworn affidavit from your local chief.
To most of the immigration officials, to be Gambian, you must be able to speak certain languages to convince them that you're Gambia. At some point, interviews for ID Cards were not even conducted in pulaar thus many fulbe who do not understand any language other than pulaar stand high chances of being rejected. My brother and cousin has explained his encounter with an official at Barra, the Immigration official questioned his citizenship because he pretended that he could only speak pulaar.
Many fulbe from different parts of the country have appealed for our peaceful intervention in the past to put an end to the harassment we continue to face. In 2015, Fulbe Africa brought a senior lawyer now serving as Minister of Justice to one of our events to sensitise our people about citizenship matters and the requirements for obtaining national identity documents. We have used the media to sensitise our people, some have met with senior authorities and just 8 months ago, the leadership of Fulbe Africa approached the immigration authorities on this issue.
As a former President of Fulbe Africa, I have met people from the length and breadth of this country who have narrated their ordeals to me, most of whom were born to parents born in the Gambia. While in Basse, one of them told me that him and his children would always be issued with voter card to vote in every election in the past but their applications for national ID cards will be subsequently denied and this is the case for many others I personally know. This and other reasons discourage many fulbe in many settlements across the country especially in the provinces from obtaining national ID Cards, some are afraid of the authorities.
Those that think otherwise and fail to acknowledge this persistent discrimination against their fellow citizens and even continue to defend the authorities, we understand that our plight is perhaps not important to them thus we do not expect them to join us in this advocacy. However, let them be assured that we are ready to handle this ourselves and equally ready to accommodate whatsoever it comes along with.
Our children and the future generations will not go through what our grandparents, parents and ourselves have gone through and still continue to go through.
We are not advocating for any preferential treatment, what we want is a fair and just treatment for everybody.
#MinTampih, #MengRonkih
By Ousman Sowe
Former Fulbe Africa president