In Zamfara, everyone is a bandit sponsor? IN ZAMFARA, EVERYONE IS A BANDIT SPONSOR?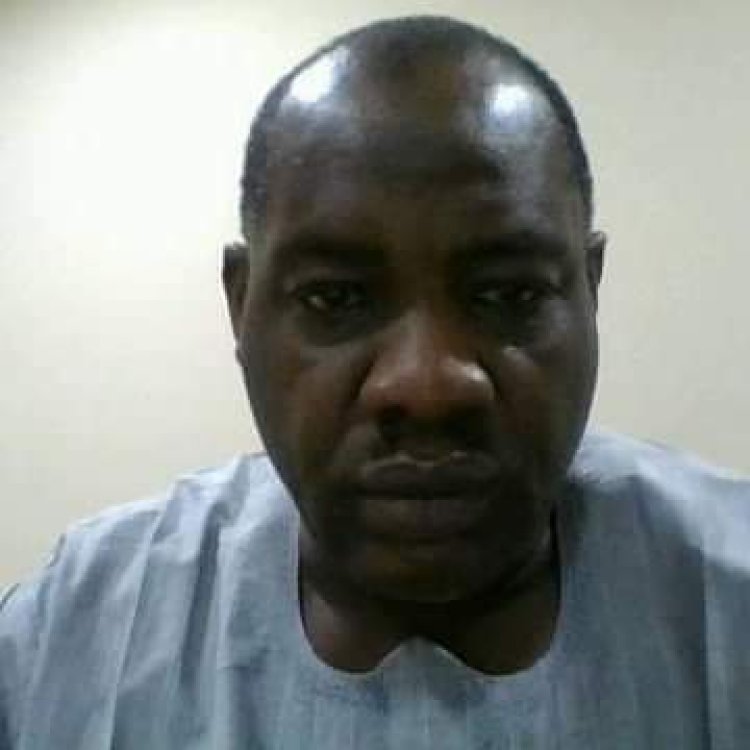 By Mahmud Jega
Why is nearly every prominent political leader in Zamfara State labelled as a sponsor of bandits? I was shocked to see a video clip in which Yusuf Idris Gusau, Publicity Secretary of Zamfara State APC, Matawalle faction, alleged that retired General Aliyu Mohammed Gusau "shared interest" with bandits in the state. An Army General, former Chief of Army Staff, three-time National Security Adviser and one-time Defence Minister, being in cahoots with bandits?
The evidence, such as Yusuf Idris offered, was that "eleven Chinese nationals arrested by the police at one of the state's mining sites were released on bail on request by the state's Deputy Governor, Barrister Mahdi Aliyu Gusau." He added, "While it has been globally discovered that the bandits terrorizing the north western states and Zamfara State in particular share common interests with highly placed mining site owners and the miners, such untouchables include retired General Ali Gusau who is father to the state Deputy Governor, Barr. Mahdi Ali Gusau and currently, the General owns over 70 per cent of such sites."
Zamfara State is known for starting the political season early, if I remember the "Mamuda 2 Times" phenomenon of 2008, when overzealous supporters kicked off the campaign for Governor Mamuda Aliyu Shinkafi's second term within six months of his first term. The campaign to get Governor Bello Muhammed Matawalle elected to a second term in office next year may not have commenced too early but it is dirtier than anything the state ever witnessed, and I know Zamfara State fairly well.
General Gusau is apparently being targeted because his son, the Deputy Governor, refused to decamp from PDP to APC alongside the governor. Otherwise, I don't see how owning mining sites and having some Chinese men working in them amounts to "sharing interest" with bandits. The state PDP soon retaliated; its deputy chairman Prof Kabir Umar Jabaka said Governor Matawalle himself owns 10 mining companies in the state and that "he squandered N31bn in security votes since the inception of his administration."
Matawalle camp's overreaction may have been provoked by an earlier allegation made by the state PDP, the party the governor abandoned last year for APC, and which is now led by the Deputy Governor. PDP said Governor Matawalle recently travelled to Niger Republic as a guest at the country's traditional wrestling festival, where they said he donated huge sums of money to praise singers when IDPs displaced by bandits in his state are dying of hunger. Matawalle said he was in Niger Republic to consolidate on his earlier visit to discuss security matters with officials of the neighbouring country.
It might have been okay if the allegations stopped there, but Matawalle's camp has been firing from all cylinders in recent weeks, hurling allegations of sponsoring bandits left, right and centre. Before his father was accused, Deputy Governor Mahdi Aliyu was accused of sponsoring bandits. Shortly afterwards, former state governor Abdulaziz Yari was said to be a bandit sponsor. The allegation was then levelled at former bank chieftain Dauda Lawal Dare, shortly afterwards followed by Muttaqa Rini, Federal Commissioner at the National Population Commission.
Not surprisingly, it was soon to be the turn of Senator Kabiru Marafa, the very combative leader of an APC faction in the state. Marafa and Yari seriously frowned at the manner of Matawalle's entry into APC. Their original APC members have since constituted a faction, which is bitterly at loggerheads with the governor's officially recognized faction.
Kabiru Marafa was accused of being a bandit sponsor. Quite a startling allegation, since as senator in the last Senate, he was the first and most vocal voice against banditry in the North West. His strident and very combative pursuit of the matter moved the Senate to take action on banditry. Marafa however nurses an open ambition to contest for governor again in 2023, hence the Matawalle camp's coming at him with all guns blazing. Not only him; most of the other people alleged to be bandit sponsors are also known governorship aspirants. By the way, security agencies in the state have not corroborated any of the allegations of bandit sponsorship.
It is amazing how, in Zamfara State, which is the Ground Zero of Northwestern banditry, allegation of sponsoring bandits is now the weapon of choice in politics. Ordinarily that is a serious allegation which should be backed up by evidence and corroborated by security agencies, but in all cases that did not happen.
According to Matawalle's camp, "Kabiru Marafa's confused faction of APC in Zamfara State is fast concluding its defection arrangement to PDP despite their earlier denials… This gradual movement has to be done under the carpet or nocturnally due to the basket of shame it carries and the refusal of the focused APC national leadership to recognize them and their destructive tendencies." The irony of this allegation was lost on Matawalle's camp because the governor himself pioneered defection last year.
We may not yet know who will be the next to defect, but it is amazing that top politicians in Zamfara State will use the existential problem of banditry as a tool in political fights. As the political season sets in, such accusations are likely to escalate until they become meaningless. They also detract from the effort to fight banditry in the state and could confuse security agencies' intelligence gathering operations, long meant to fish out bandit sponsors and collaborators.
Maybe it will help henceforth if, accusing anyone of sponsoring banditry without presenting solid evidence to the security agencies should attract instant arrest and prosecution.
Commentary in 21st Century Chronicle. Thursday, January 13, 2022.