Guinea: Supreme Court accepted Alpha Condé's candidacy for a third term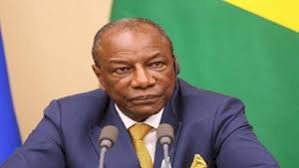 Guinea's Constitutional Court has approved the candidacy of President Alpha Condé, 82, for a third term in next month's election.
The court also approved 11 other candidacies, including that of the main opponent Cellou Dalein Diallo.
Mr Condé's candidacy for re-election has been the subject of protests for months after he pushed through a constitutional change in a referendum in March that allowed him to run for a third term.
At least 30 people are believed to have died as a result of the protests.
Mr. Condé was first elected in 2010 and was re-elected in 2015.
Nigeria's President Muhammadu Buhari on Tuesday called on West African leaders to respect the constitutional term limits – what he called a source of crisis and political tension in the region.
The opposition remains divided on whether or not to participate in this election.
Cellou Dalein Diallo's UFDG announced that it will take part in the next elections and "felt that it was preferable that in addition to the peaceful demonstrations against the third term of Alpha Condé, there was also a fight at the polls against this third term ".
Aliou Bah, president of Model, a party that has chosen the boycott, indicates that "if tomorrow we have a demonstration during which these Guineans members of these political parties take part, of course it is their right to fight for their countries and we will not take that right away from them. It's just that the leaders of these parties can no longer sit on the FNDC ".
BBC