Food Prices Crash In Saminaka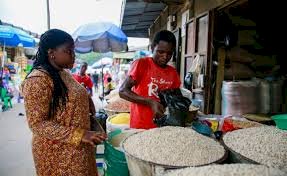 Food prices have plummeted by less than 30 percent in the main grains market in Saminaka, Kaduna State.
Saminaka is one of the largest maize producing areas in Nigeria.
Our correspondent gathered that a 100kg bag of newly harvested maize, which two weeks was sold at N15,000 now sells at N10,000 to N12,000.
Also, a new bag of local rice sold for N49,000 to N50,000 two weeks ago, now sells at N32,000 to N35,000.
Price per measure of local rice also went down from N750 per measure two weeks ago, to N450.
The price of maize at N300 per measure two weeks ago, has returned to N150.
Speaking to our correspondent, the chairman of the market, Manu Isah, said there was no doubt that food prices had dropped at the market.
He said what caused the fall was the result of higher food imports due to the approaching autumn.