Elhadj without law leaves his reserve:They blame me because I am Peulh ..."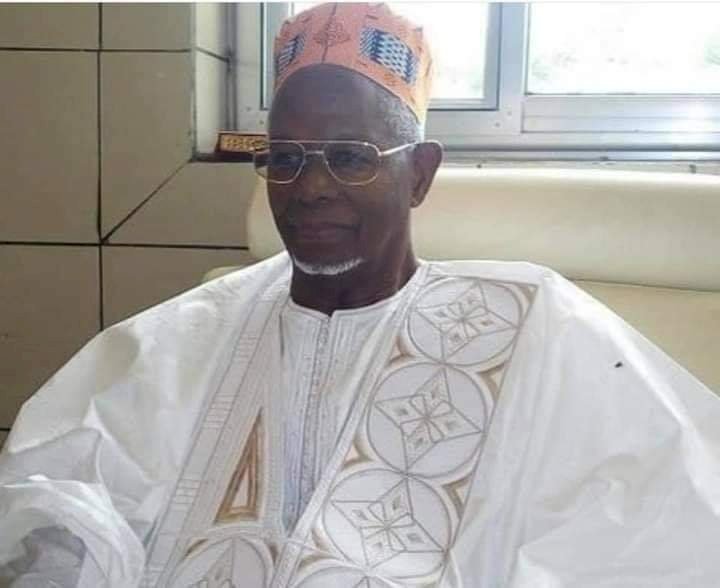 CONAKRY-After the "Kindia Shopping Center", the city ministry services closed the offices of Elhadj Ousmane Fatako Baldé, located in Matam and Coronthie. The economic operator speaks of relentlessness because of his ethnicity. In this interview, he says he relies on God, but warns that government action has no legal basis.
AFRICAGUINEE.COM: We have been informed that we have closed your shopping center which is in Matam. However, you affirm that you had bought the field at the time of General Lansana Conté who had even taken a decree at the time. What happened ?
ELHADJ OUSMANE FATAKO BALDE: It's true that in Matam, I bought the estate. There had even been a presidential decree to confirm it. But they (the current rulers) say that this decree has no value. And the price at which I bought the domain had been undervalued. I pointed out to them that you can't buy a domain 20 or 30 years ago, and the price is the same today.
When did the government take the domain away from you?
It was on Friday October 30 that they first came to close the center in Matam and then in Coronthie. Before that, they had closed the Kindia center.
Did you have any goods stored in Matam?
I have a lot of possessions that are in danger of going bad. Now it's up to them to say if it can help them. Because in doing so, it is to bring down traders and hurt consumers.
What is the nature of the goods?
It is general food. There were all kinds of products.
Were you able to recover certain perishable products?
Since they closed the stores, they have not allowed us owners to come in to collect goods or make deliveries.
What do you have to say ?
We have nothing to say except that our stores are closed because we are Peulhs.

Have you taken legal steps?

As for the legal process, we want to wait and see if they realize that what they are doing has no legal basis, no legal basis. But I warn that all property lost there is their responsibility and not ours. So they will answer for whatever time it takes.

Can you estimate your investments in Matam?

Now is not the time to estimate the investment made in this area.
Minister Ibrahima Kourouma maintains that you are not the only economic operator concerned and that as far as you are concerned, you would not have respected the clauses of the lease contract. What do you think ?
If I have not respected the terms of the contract, but we should sit down and discuss it and not suddenly come and confiscate my property.
However, he claims that they have sent you several letters
since 2019. What about?

If they sent letters to us, but they refused to receive the investor. For a year and a half, I have been looking for a meeting with the minister, but he refused. So what do these letters justify? What he showed me, that I am not a Guinean citizen. It is as if I have illegally acquired my property.
Do you mean to say that you are wrongfully divested of your property?
Yes of course !
Your last word?
Thank you a lot. But what I'm saying here comes from the minister himself. It was he himself who said that many operators are affected by this operation to recover state property. But as long as you scrutinize the list of people targeted, it is only the Fulani who are victims because they speak out against the community.
Abdoul Malik Diallo
For Africaguinee.com