BRIEF HISTORY OF LAMIDO YUGUDA, THE NEW DG, SEC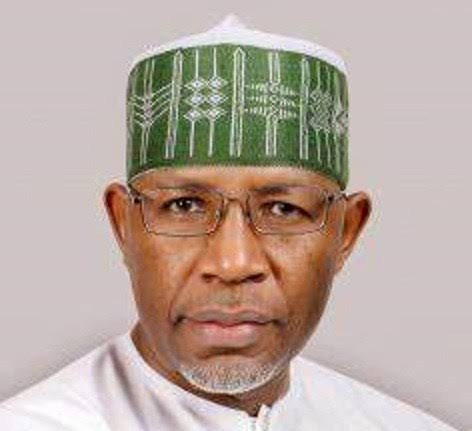 Mr. Yuguda brings to the Securities and Exchange Commission (SEC) more than three decades of experience as a central banker, economist, and investment manager.
Lamido Yuguda began his career with the Central Bank of Nigeria (CBN) as Senior Supervisor, Foreign Operations Department in 1984 with responsibility for maintaining Nigeria's external debt records.
He was redeployed to the Banking Supervision Department in 1985 to work on prudential regulation and bank licensing, and moved again in 1988 to the Debt Conversion Committee Secretariat to join the pioneer staff tasked with managing the Nigerian Debt Conversion Programme.
In 1992 he was reposted to the Foreign Operations Department where he rose through the ranks to become the Senior Manager, Investment Office with responsibility for external debt service and investment of the CBN's external reserves in a liquid portfolio of cash, fixed-term deposits, and foreign government treasury bills.
In 1997 he joined the staff of the International Monetary Fund (IMF) in Washington DC, USA as an economist in the Africa Department where he worked on the assessment of economic policies and management of balance of payment support programs in IMF member countries.
He returned to the Central Bank of Nigeria in 2001 where he was assigned the task of leading a staff team charged with restructuring and diversifying the CBN's growing foreign exchange reserve portfolio.
This resulted in the development and adoption of a new investment policy, the introduction of new asset classes, the appointment of a reputable global custodian and asset managers, the selection of a state-of-the-art portfolio management system, as well as the upgrading of the CBN's in-house fixed income trading and settlement capabilities.
Mr. Yuguda reached the pinnacle of his career at the Central Bank of Nigeria as Director of the Reserve Management Department from 2010 to 2016, where he inculcated a strong risk-aware investment culture and engendered a disciplined approach to investment evaluation. He retired voluntarily in 2016.
Mr. Yuguda has attended leadership training programmes at leading business schools including Harvard, INSEAD, IMD, Saïd, Wharton, Haas, and London. He is a Fellow of the Institute of Chartered Accountants of Nigeria (ICAN) and a CFA charterholder.