Agriculture: Macky says he is satisfied with the state of crops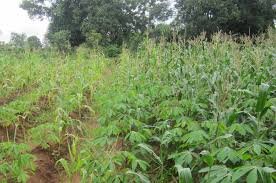 The President of the Republic expressed his satisfaction with the evolution of cultures in the regions of Fatick and Kaolack, with which he began his three-day "economic tour" on Saturday (19-21 September).
"Since this morning, I have had to visit fields in the regions of Fatick and Kaolack, in particular in Niakhar, Sibassor, Keur Socé and Toubacouta", said Macky Sall, expressing his "satisfaction" .
The head of state embarked on a three-day "economic tour" (September 19-21) on Saturday in the central regions of the country.
In Toubacouta, the last stop on the first day of his tour, he was delighted with the agricultural potential of the center and invited the populations to get down to modernizing farming techniques.
Likewise, he recommended that they ensure the processing of agricultural products.
Macky Sall pledged to equip farmers with new equipment and help market the yields.