When Nigeria Was Not a Failed State!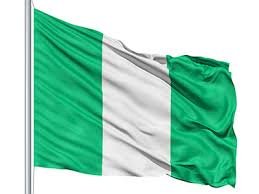 By Temitope Ajayi
A man whose Attorney General and Chief Law Officer of the country was murdered in cold blood wants the world to believe Nigeria is becoming a failed state under the watch of another man that is doing all he failed to do for 8years.
Under him a serving Governor was kidnapped by thugs and Supreme Court judgements had to wait for him to approve. Nigeria was not a failed state then.
When Nigeria was strong, buoyant and rock solid under him he was using Presidential jet to carry militants blowing up oil installations in Niger-Delta to Abuja for appeasement.
When Nigeria was buoyant and had no security challenges under him, he used soldiers to level up communities. When Nigeria was oasis of religious harmony under him there was no religious crisis but he was so happy with Christian Association of Nigeria that he shouted "CAN my foot" in one of his trouble shooting visits to Jos in 2004. These things are, apparently, very easy to forget after office.
When Nigeria's diversity was properly managed under him it was just to appoint people into positions for 'feel good effect' and it does not matter whether hapless Nigerians had good roads and other critical infrastructure to drive the economy and enhance quality of living.
So, the man under whose watch Nigeria is now becoming a failed state is the one doing all he failed to do in his 8 years and another 8years of two Presidents he worked so hard to install.
Interestingly, he covets being called the Nigeria's most 'de-tribalised leader' but his own charity does not begin at home. In his South West region, during his 8 years, the country's premier ports at Apapa and all access roads to them collapsed. During his 8years Lagos-Ibadan Express failed. During his 8years, Lagos-Abeokuta Express failed. He couldn't fix same road that connects his ancestral home, farm, group of schools and home town. During his 8 years, Ikorodu-Sagamu road became impassable. During his 8years he didn't remember to do rail between Lagos and Ibadan.
Under the man that is turning Nigeria to a failed state, as at today, work is going on at a frenetic pace on Apapa-Oshodi-Oworonshoki-Alausa Toll gate road, Lagos-Ibadan Express, Lagos-Abeokuta Express and Ikorodu-Sagamu Express among others.
A rail line from Lagos-Ibadan is at final stage of completion. Now that Nigeria is failing, it should be noted that all these projects are in South West, the same place where the 'saviour' who couldn't save himself came from.
It should also be said that when Nigeria was very good under 'our saviour', during his 8years, his government sacked Nigeria Airways workers, Nitel workers and didn't pay their benefits and pensions. Whereas the man under whose watch Nigeria is failing, government paid all inherited workers benefits, paid pensioners including those 'the saviour' sacked.
I still struggle to understand the logic of this so-called failed country narrative under the leadership of a man who is doing what his predecessors failed to do, across the entire country, under the most challenging circumstances of low revenue since he took over office.
Why a former leader thinks publicly haranguing successors is the best way to contribute to public affairs should be of serious concern for political scientists to unravel.