We Are Not Harbouring Criminals – Northern Community In Abia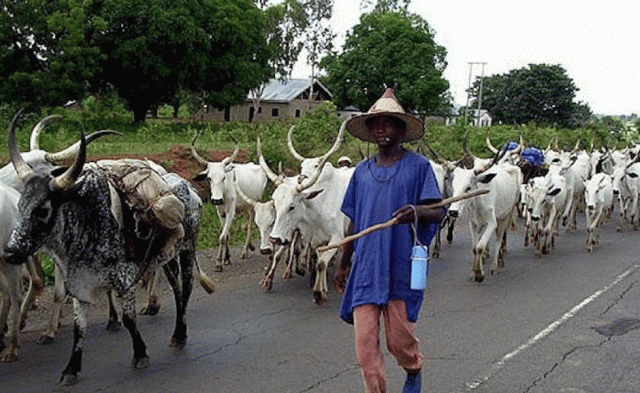 Northern community cattle dealers in Umuchieze, Umunneochi LGA of Abia State, has denied harbouring killer herdsmen and bandits in the state.
Speaking to journalists at Umuchieze, the northern cattle dealers said the stories that they were "harbouring bandits, kidnappers, armed robbers and herdsmen" in the cattle market are not true at all.
▪︎FG Saves N22.5bn In IT Project Clearance – Pantami
▪︎Gambia Foreign Minister Dr. Tangara receives ICC Chief Prosecutor Fatou Bensouda
Buba Abdullahi Kedermure, spokesman of the cattle dealers, described the allegation as "a calculated attempt by some disgruntled elements within and outside the cattle market to incite the host communities and the government against us".
The community added that as responsible citizens, they had earlier petitioned the state Commissioner of Police and the Director of Department of State Services over armed robbers, kidnappers, cultists and drug peddlers taking over the community.
The Northerners said, "While we admit that there is exodus of northerners, herdsmen inclusive from the south to the north in recent times, the fact that some of them do come and here to board vehicles to the north with their families, it does not mean that we harbor or harbouring them to go and commit crime anywhere".
They pleaded with security agencies to redouble their efforts in protecting their lives and property.
They, however, revealed that the community have a vigilante group duly inaugurated by the police, and which have been working efficiently with the police to prevent crime around the community, adding "our community is also not sleeping and have been holding series of meetings".
The northern community spokesman cautioned that the issue of security should not be politicised , adding that the government and security agencies "should take concrete steps by arresting the culprits as people feel that those arrested are later freed".
Corroborating the position of the northern community Umuchieze Alh Usman Pepper and Deaconess Tina Ihesiulo two Igbo patrons of the cattle dealers, confirmed that the Igbo businessmen there have been doing business with the northern community peacefully.