Political crisis in Guinea: Chérif Mohamed Abdallah Haïdara welcomes the position of President Emmanuel Macron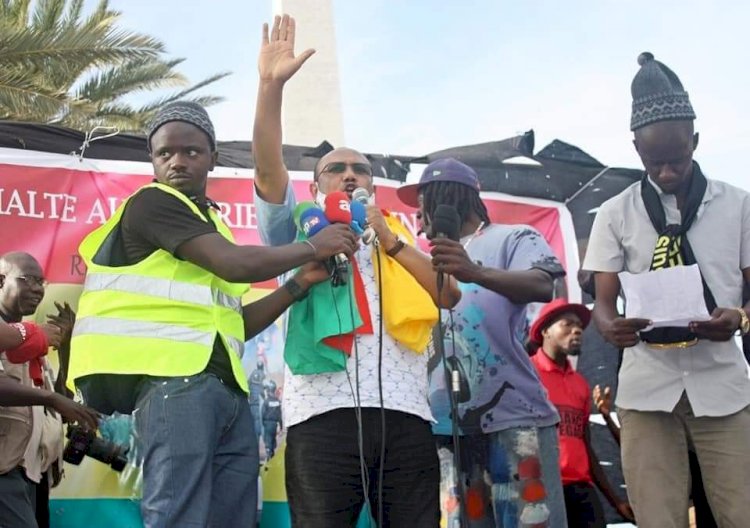 President Emmanuel Macron admits that Alpha Condé organized the constitutional change for the sole purpose of staying in power. Through him, his country recognizes the gravity of the situation in Guinea.
As chairman and chairman of the organized group of businessmen (GOHA), as a member of the National Front for the Defense of the Constitution (FNDC), as a member of the National Alliance for Democratic Alternation (ANAD ), I welcome this position of the French President.
This position is that of a defender of democracy and the rule of law.
After the constitutional coup d'état and the electoral coup of last October 18 in complicity with certain institutions of the Republic, Alpha Condé his government attacks opponents but also economic operators.
That the great powers like France, the United States of America, China, Germany, Belgium, Italy, Turkey, etc. Know that if we persecute the economic operators who are selling the products that come from their companies, the Guinean leaders who do so are also acting against the economy of these powers.
We therefore invite everyone to work for the respect of the results that came out of the polls on October 18, 2020 in Guinea for an effective alternation.
We recall that since these elections, many people including children have been shot dead. Hundreds of opponents are arrested and crammed into prisons across the country, not to mention the many opponents with gunshot wounds. Hundreds of shops, stores and homes have been looted and set on fire by power supporters framed by elements of the defense and security forces.
Once again, we thank President Macron for taking a stand in favor of democracy. We hope that strong measures against the dignitaries of the Condé regime will follow.
Our thanks also go to the French and European deputies who took the same position but also to the FNDC lawyers who defend the opponents before the courts and tribunals.
We invite the people of Guinea to vigorously oppose a third term of Alpha Condé and a dictatorship in the country. The people are asked to support any initiative in this direction.
United, we will win.
Chérif Mohamed Abdallah Haïdara, President of the Organized Group of Businessmen (GOHA), member of FNDC and ANAD