PHOTOS: Funeral Ceremony Of Queen Elizabeth II
1.
Britain said farewell to Queen Elizabeth II on Monday at a state funeral attended by world leaders, before a historic last ceremonial journey through the streets of London packed with sorrowful mourners.
Huge crowds gathered in near silence to watch as the queen's flag-draped coffin, topped with the Imperial State Crown, her orb and sceptre, was carried slowly to a gun carriage from parliament's Westminster Hall where it had lain in state since Wednesday.
Below are some selected pictures of her funeral: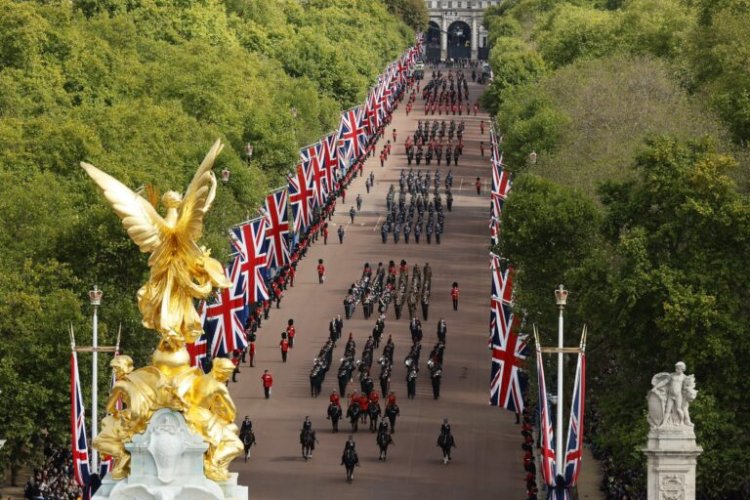 Marching bands make their way down The Mall in London on September 19, 2022, after the State Funeral Service for Britain's Queen Elizabeth II. (Photo by Chip Somodevilla / POOL / AFP)