MY MOTHER, MY WIFE AND MY DAUGHTER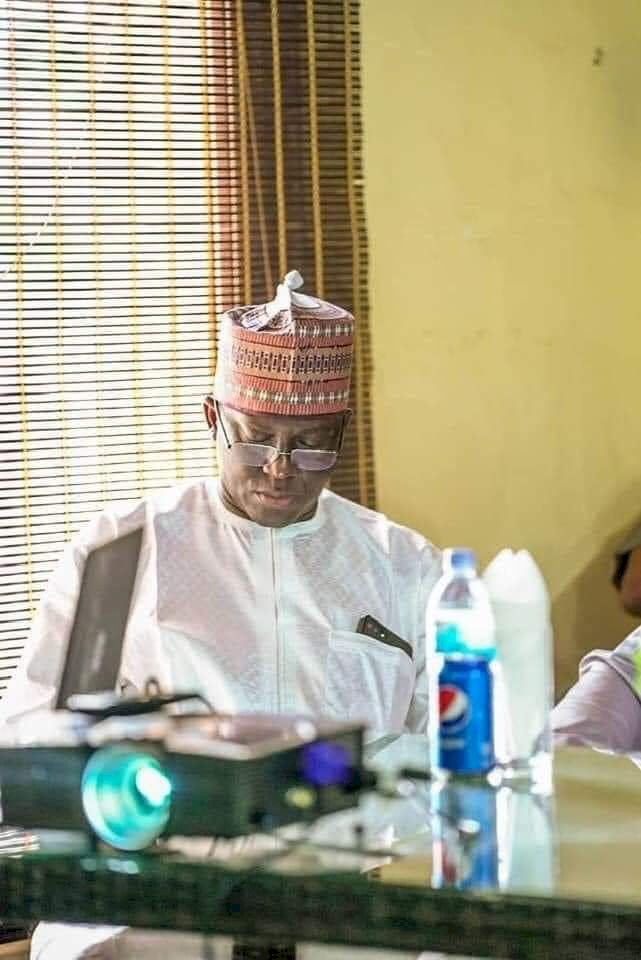 When I finished reading Suratul Kahf this morning I prayed for every girl child in this country as I usually pray for my only female child, Fatima. I also prayed for my mother as she was lucky to have died in comfort. I inherited some cattle from her and she left a 'Wasiya' or a Will that my daughter be given a particular cow from the generation of cattle that my mother inherited from her father. I usually pray for women really because I have since realised that while poverty is endemic in Nigeria, women are the most affected by poverty as women are poorer than men. And because they live longer than men, most women are poorer at old age.
Not quite long ago, I paid a condolence visit to one of my former bosses in Zaria who is almost almost 70 years old. He told me that his father died 50 years ago and his mother remained unmarried for that long. My father died in March, 1987 when I was in the law school in Lagos but my mother died on 17 July, 2018. She lived 31 years without him. If not for the fact that she had 5 of us, male children, who are relatively well off, only God knows how she would have coped with living life as a widow for 31 years without a husband, without modern education and without a paying job.
This is one of the reasons why I am passionate about female education. It is simply because poverty is a woman thing. Please give your female children modern education. They will help their mothers who usually live longer than we, men.
Recently I found a publication based on research conducted by credible development organisations, credible Foundations and international aid agencies that revealed the following interesting statistics.
1. The United Nations International Children Emergency Fund UNICEF says a child born to a literate mother is 50% less likely to die before the age of 5.
2. The Malala Foundation found out that each additional year of school a girl completed cuts both infant mortality rate and child marriage rates.
3. The UNICEF also says every extra year of education is estimated to increase a girl's earning power by 10-20%.
4. The World Bank also says encourage girls to earn a living and they will invest 90% of their income back into their families. More than twice as much as men.
5. The World Bank also found that a 1% increase in female education raises the average GDP by 0.3% and annual GDP growth rates by 0,2%.
These statistics are more than enough reasons for you to ensure that your wives and daughters acquire modern education.
I was born and bred in a village. I know how many of my friends who married illiterate mothers lost their children to preventable diseases because the wives were illiterates. Take my words for this.
Undoubtedly if you encourage an educated woman to earn a living she will certainly invest 90% of her income back into the family. I am a living witness.
Years ago when I was in Habib Bank in Kano where I covered Kano and Katsina states as the legal and loans officer, I approved about 70% of small scale holder loans to women in rural areas in Kachako and Zakirai branches. And in Katsina state, I did the same thing in the bank's Kankara and Zangon Daura branches. Then I was reported to the management for favouring women. When my manager asked me to explain why, I showed him the list of loan defaulters who were 90% men who took the loans and married more women with bank loan. I also showed him the list of those who paid back the loans which was almost 100% women.
My manager said to me "wallahi Sadiq I thought you were going out with all those old women that was why you give them loans". I just laughed it off because I had no access to seeing them anyway. I lived in Kano while they lived several kilometres away. It was the branch managers at the rural branches who submitted the applications. I didn't have the privilege seeing the faces of the rural women.
Even today, if I have the opportunity, I don't lend money to men. Lend a woman money, for as long as she is not your girlfriend and see. Wallahi she will pay back sharp-sharp. But if loan money to your girlfriend and she refused to pay, if she hires me as her lawyer, you are in trouble. Not only that, I have discovered when I was in Kano, that some men borrow to add a wife and even borrow to do naming ceremony.
In the end, I urge you to please help our mothers. Trust them and make opportunities available to them by allowing your female children to go to school, you must marry female graduates and allow them to work to earn a living or do business, even from home. They will take care not only of themselves, but they will take care of their aged mothers and your children when you die earlier, as if often the case.
By Sadiq Ibrahim Dasin