Missing Names of Candidates on WAEC Platform List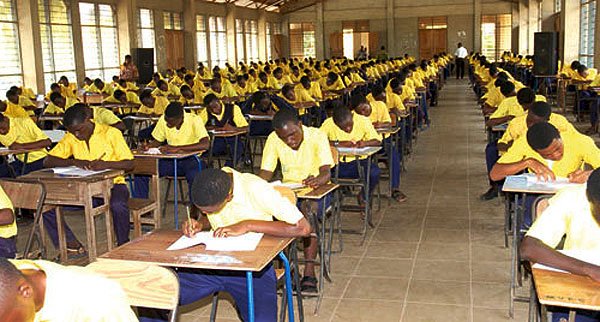 My readers will remember that few days to the start of WASSCE last Monday, I reported here the disgusting injustice done to some of our students who, though passed our MOCK test which qualified them for government sponsorship of WASSCE registration, had their names missing or replaced with the names of ineligible ones on the final WAEC list. This could only be confirmed on 17th August 2020 from the supervisors sent by WAEC to conduct the examination in schools.
The Ministry has investiagted the reasons behind the missing names on the WAEC list. Here is our findings:
1. Some of the students messed up their registration details, like using invalid email addresses and shared phone numbers which the WAEC platform rejected. It will recognize only a valid email address and only once will it accept a phone number. Once someone has used a number, that is all; any subsequent user will lose his registration. This is not the fault of the Ministry.
2. Some students did not turn up for online registration at all. They only did the offline. Some few students in my hometown belong to this category. Not the fault of the Ministry too.
3. Then the last where crime was committed. Some students' names were replaced by those of ineligible ones by one or more of Principals, Exam Officers and vendors. The Ministry will investigate this and take appropriate measures after the examination. I have confirmed this through personal visit to some schools.
There was nothing the Ministry could do. I visited the WAEC branch office and reasoned with them that nothing could be done. Only the correction of typographical errors on names were allowed at that stage, the examination body said.
People who are not in the system may think it is our fault. We are innocent.
Nevertheless, we have asked principals to compile and submit to us the list of those eligible candidates who were missing on the WAEC list. We promise to get them a chance in NECO. We have already informed NECO. Individual complainants who have not registered for NECO already can also send their details to bauchimoe@gmail.com.
With our newly equipped and newly staffed exams office, this mess is over. Never again will the Ministry contract any exams registration to any vendor outside. The Exams office will be doing it itself in conjunction with schools. It was a major defect we inherited in the process and which we have overcome.
Let me repeat my earlier promise that officials involved in substitution of the names will be sanctioned.
Dr. Aliyu U. Tilde
Commissioner
Ministry of Education
23 August 2020