Mali: Colonel Diaw, leader of the mutiny in Kati and Bamako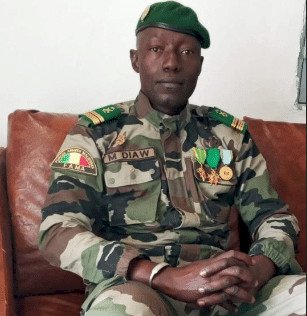 The man who led the mutiny operation in Mali (Kati and Bamako) on Tuesday morning is known. It is indeed Colonel Diaw as you can see in this picture.
Shots were heard in the town of Kati located about 15 km from Bamako and in the National Guard camp in Tomikorobougou. The administrative city which houses several ministries in the Malian capital has been evacuated. Ministers were reportedly arrested. Public administration staff, banks, markets and public spaces are closed.
At ORTM, apart from a small team, all staff would be evacuated. It is the same in the National Assembly as well as in the Presidency of the Republic.
For more than two months, Mali has been plunged into a socio-political crisis which opposes the movement of June 5-gathering of patriotic forces (M5-RFP) to the President of the Republic, Ibrahim Boubacar Keita