KANO WAS AGOG AS FULBE AFRICA LEGENDARY LEADER STORM KARAYE EMIRATE.
Lamido Fulbe in Karaye Emirate kano State.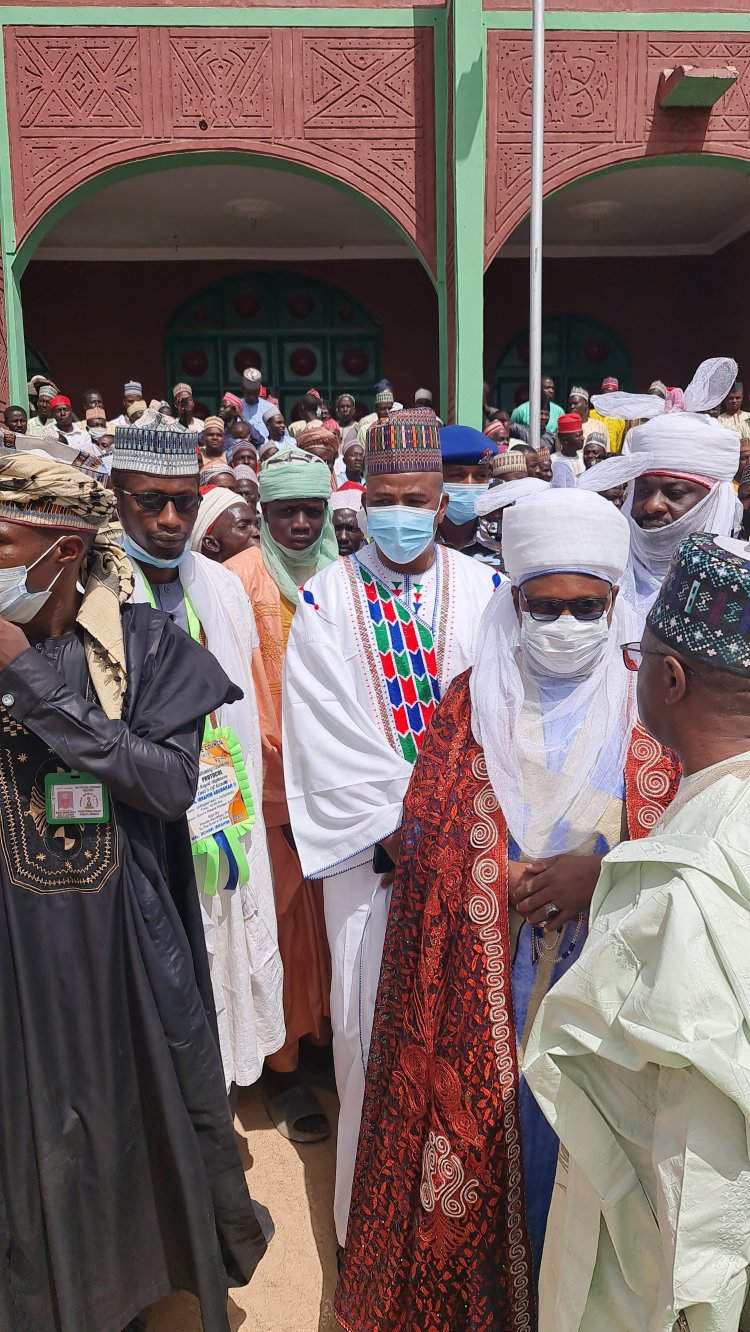 His Excellency Alh Dr Abdullahi Bello Bodejo Lamido Fulbe who double as the National President Miyetti Allah Kautal Hore Sociocultural Association lead a high powerful delegations to Karaye Emirate, kano State,the delegations arrived the ancient city of Kano on the 25th of February to witness the coronation ceremony of there own Alh Dr Kamal S Umar As The Sarkin Fulanin Karaye,who will is turban by His Royal Highness Alh Dr Ibrahim Abubakar II (Emir of Karaye).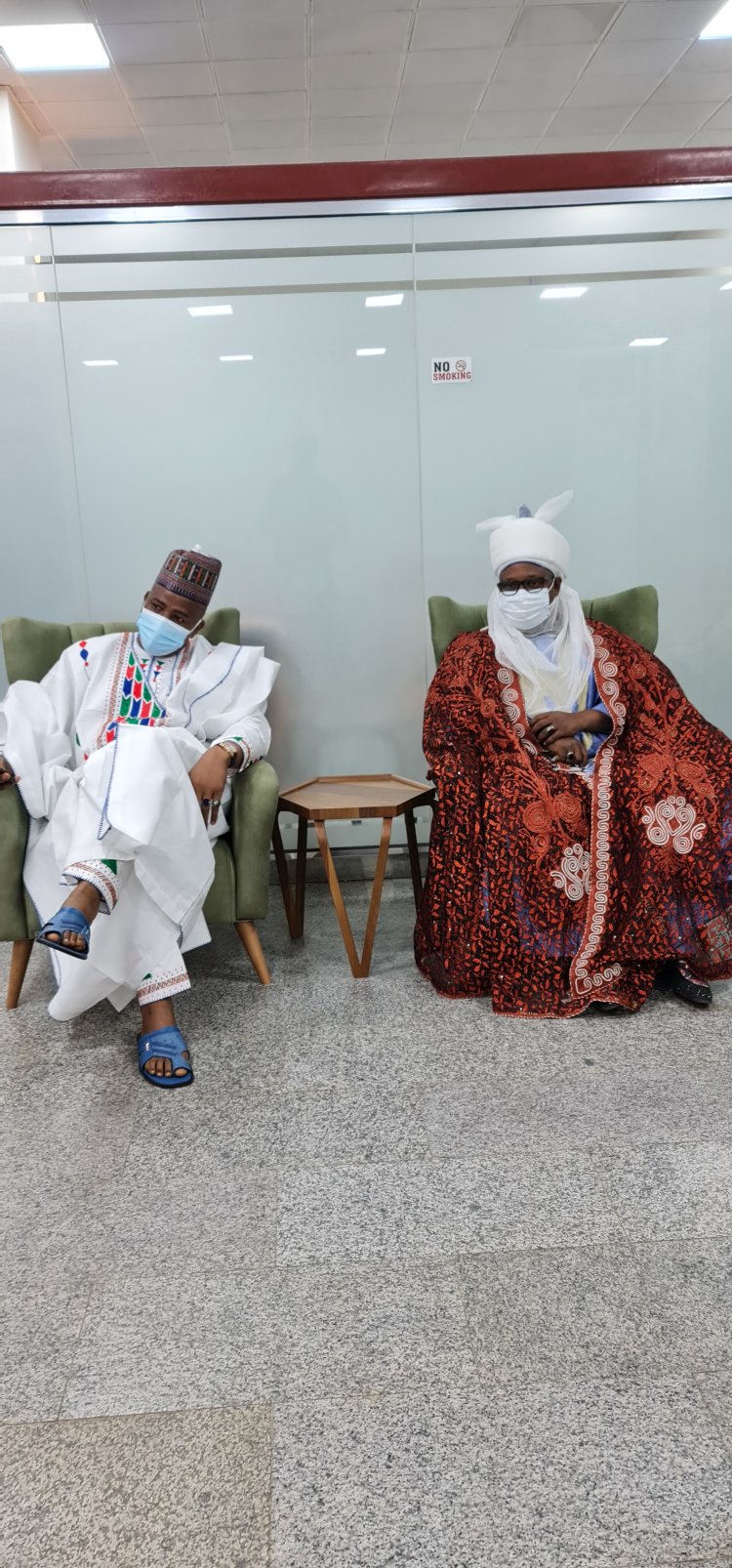 On the 25th of February 2022, it has been a beehive of activities.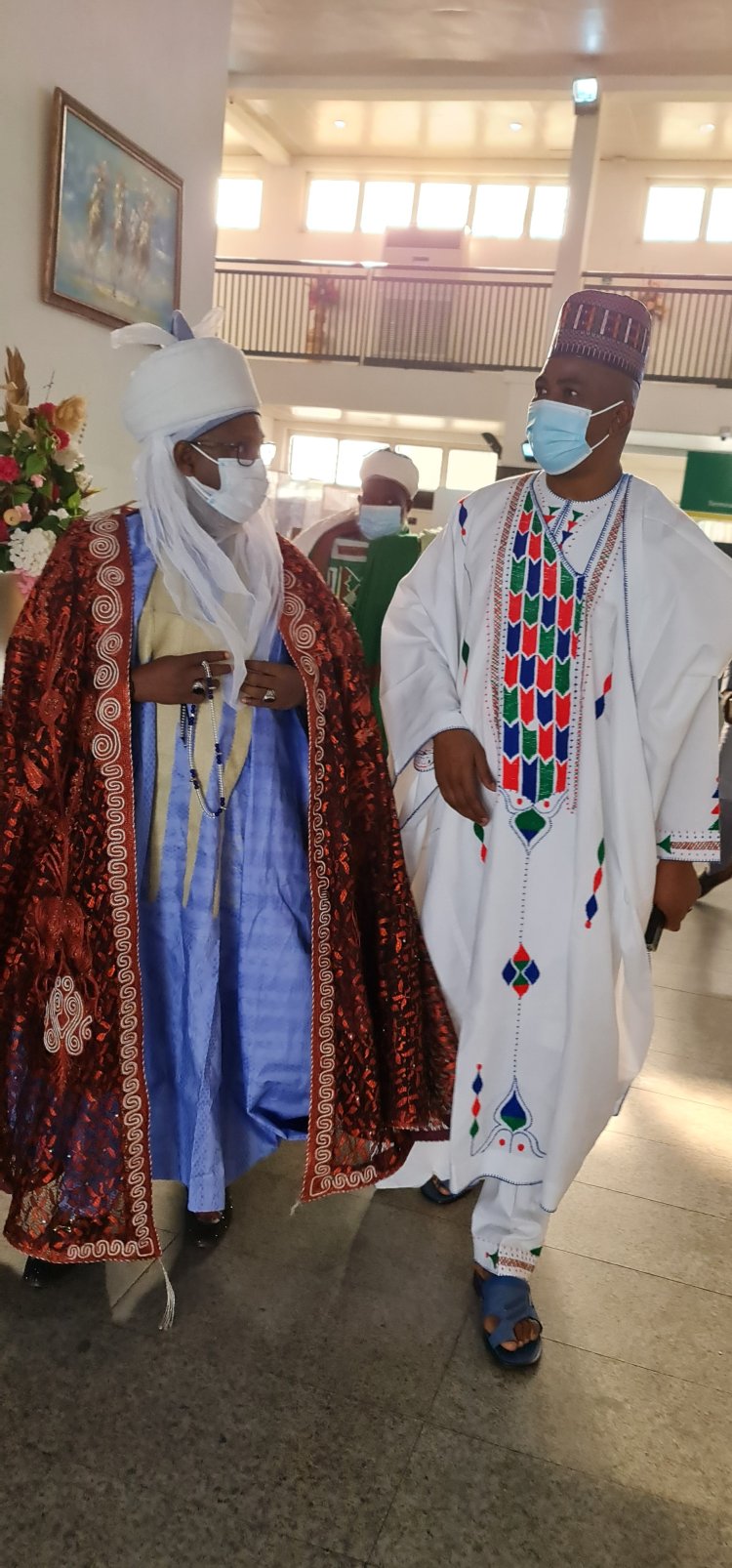 The atmosphere of Karaye town in Kano State is electrified.
Eminent leaders and people from all walks of life, in their large numbers stormed the town in grand style.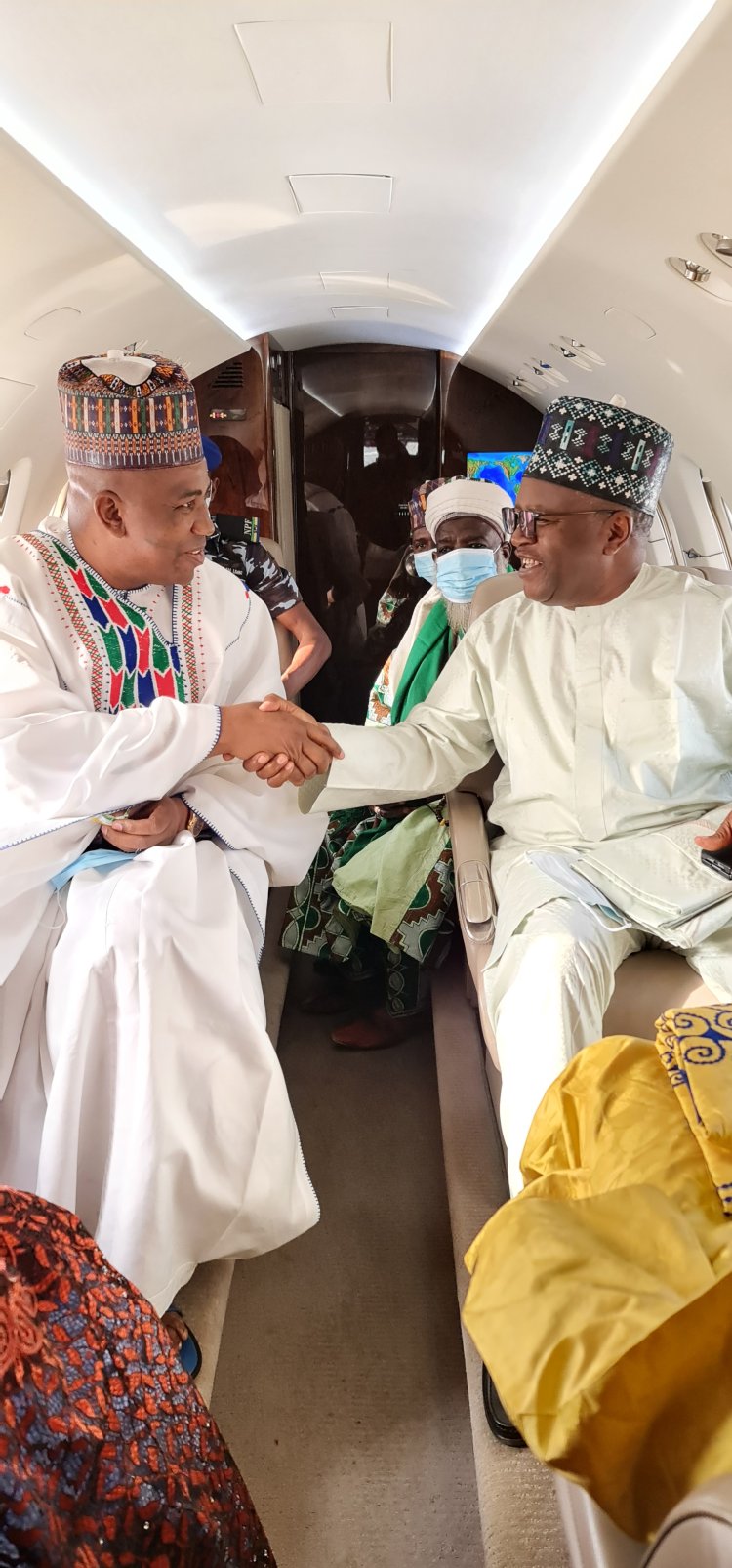 The ceremony was well attended by so many dignitaries from all walks of life,ranging from All the States Chairmen of Miyetti Allah Kautal Hore in Nigeria,top Politicians, businessmen, religious and traditional leaders as well as top government functionaries were present at the colorful ceremony.
Lamido Fulbe emphasizes the needs for us to embrace one another irrespectives the differences.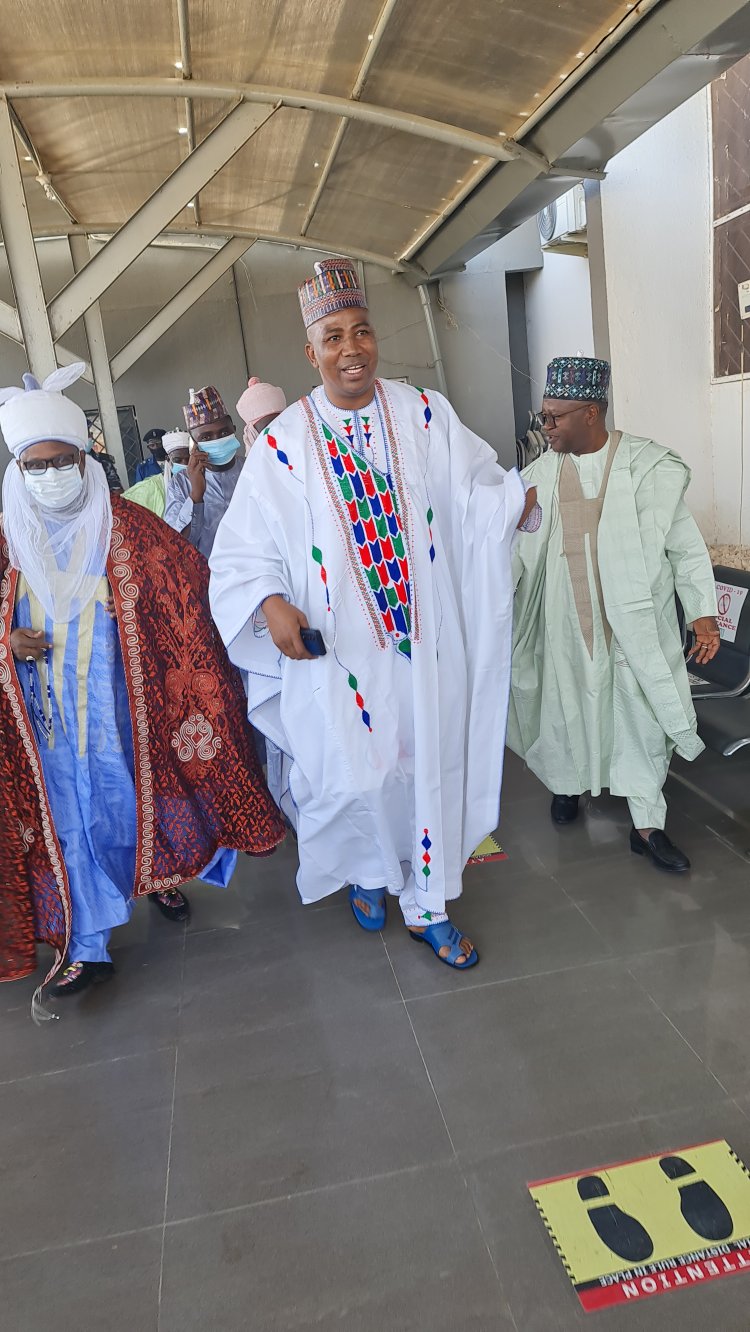 Adding that We as a Nation can achieve much from diversity if the right mechanisms are adopted to blend our differences to yield positive outcomes for us.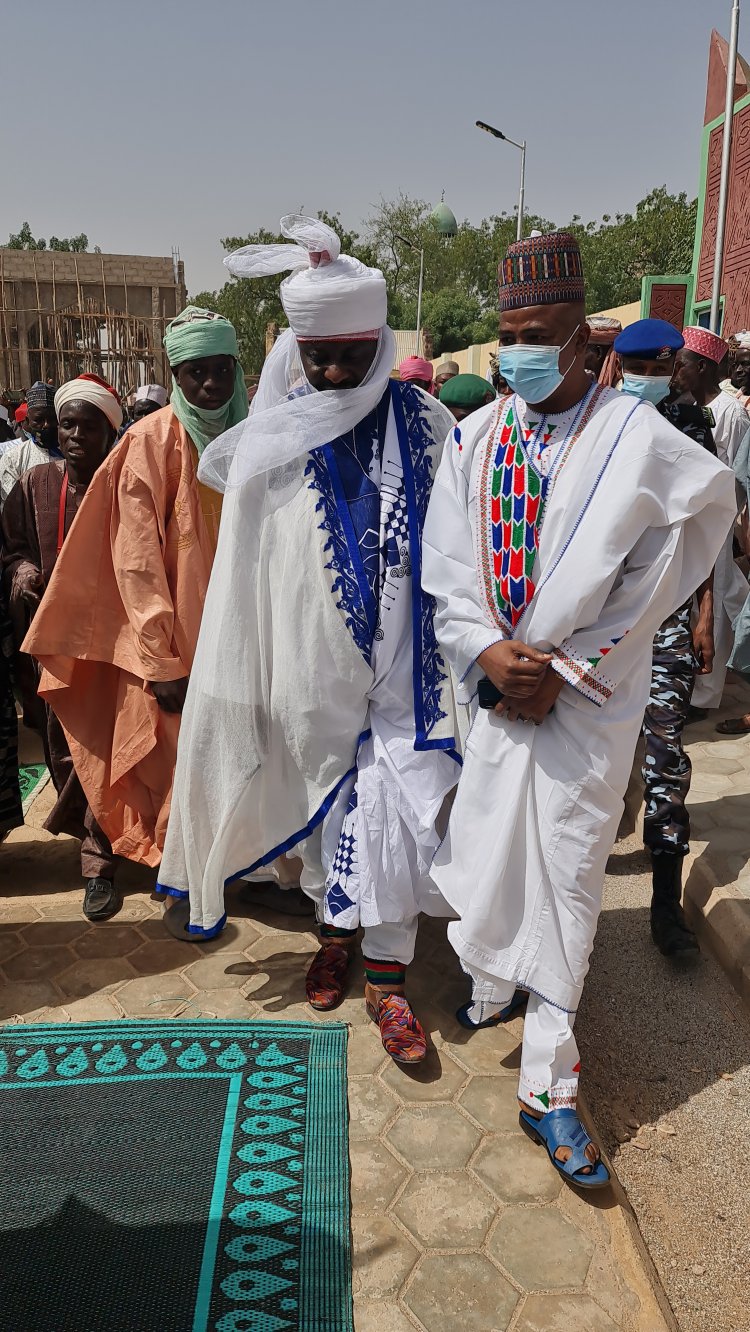 If diversity that unites us as one Nigeria, then we are to embrace one another with love and respect each other's culture, norms, values, and religion.
Nigeria is referred as the giant of Africa, diversity is one amongst the criteria that makes the country powerful.
Let us not allow our differences nor let some miscreants fool us to make the country a living hell.
Besides what legacy do we in tend to leave behind for our generation yet unborn? Is it the violence, or are we ready to join hands to make things right by regardless of our religion affiliation and differences.
Our unity in diversity should be our watchword, because Is the only mechanism to a sustainable, peaceful and prosperous Nigeria.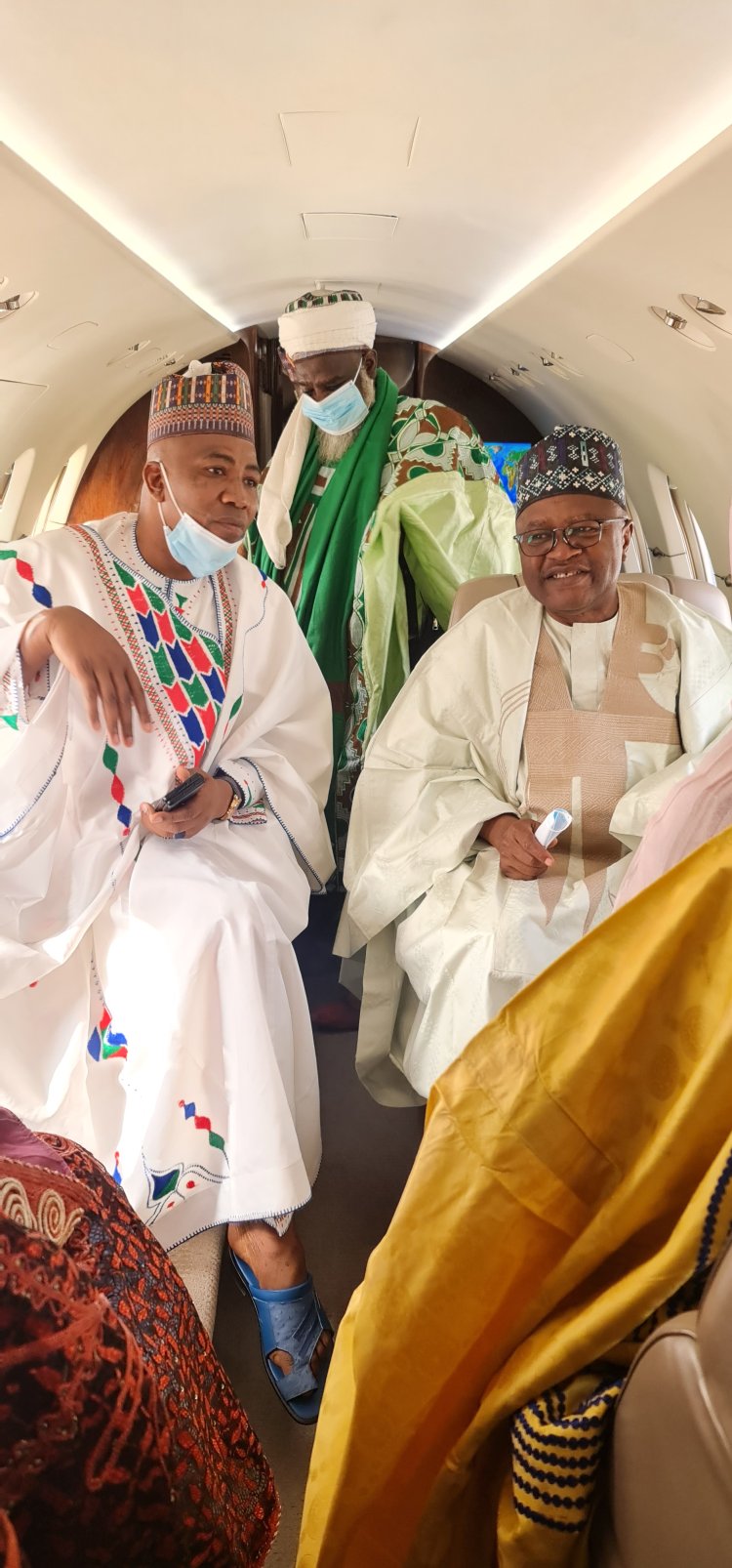 Leader of The Fulbe Pastoralists World Wide and National President of Miyetti Allah Kautal Hore Sociocultural Association, Alh Dr Abdullahi Bello Bodejo Lamido Fulbe, former Chief of Staff to Bauchi State Governor,Dr Ladan Salihu Ilela, The Emir of Uke,His Royal Majesty Alh Dr Ahmed Hassan Abdullahi attended the coronation ceremony held at the palace of the Emir of Karaye.
Before his coronation as the Sarkin Fulanin Karaye Dr Kamal S Umar is the incumbent National Vice President of Miyetti Allah Kautal Hore Sociocultural Association under the Distinguish leadership of Alh Dr Abdullahi Bello Bodejo Lamido Fulbe.
All of us at the National headquarters are wishing you the very best and pray May Almighty Allah be your guard in discharging your duties.
Best wishes in your new office.
Comrade Tasiu Suleiman CNY.
National P.R.O.