indigenous nomadic mbororo fulani people  From Central African Republic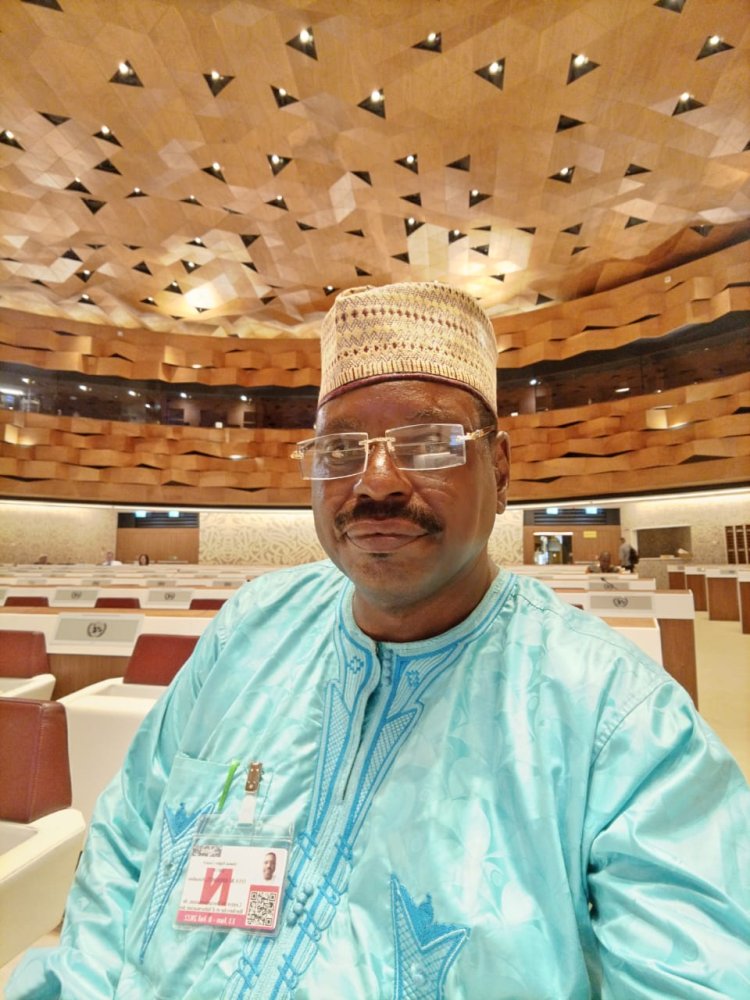 Central African Indigenous Peoples Network
REPALCA
………………………………………………………………
indigenous nomadic mbororo fulani people
From Central African Republic
…………………………………………………………..
Central African Tabbital Pulaaku
………………………………………………………….
STATEMENT BY THE REPRESENTATIVE OF THE PEUL MBORORO INDIGENOUS PEOPLES OF CENTRAL AFRICA TO THE UNITED NATIONS HUMAN RIGHTS COUNCIL IN GENEVA.
MONDAY 04 JULY 2022
………………………………………………………………………………………………
15TH SESSION: EXPERT MECHANISM ON THE RIGHTS OF INDIGENOUS PEOPLES
ITEM 7: INTERNATIONAL DECADE OF INDIGENOUS LANGUAGES
…………………………………………………………………………………………………
Ladies and gentlemen
I come from the CENTRAL AFRICAN REPUBLIC.
I would like to recall here that the Central African Republic is the first African country to ratify ILO Convention 169 and the 8th in the world.
This is a tremendous asset for the indigenous peoples of our country.

Returning to the issue of indigenous languages, I want to talk about the Fulfulde language spoken by the nomadic Fulfulde Mbororo indigenous peoples of the Central African Republic.
Indeed, Fulfulde or Pular is a language spoken by more than 40 million people spread over fifteen African countries.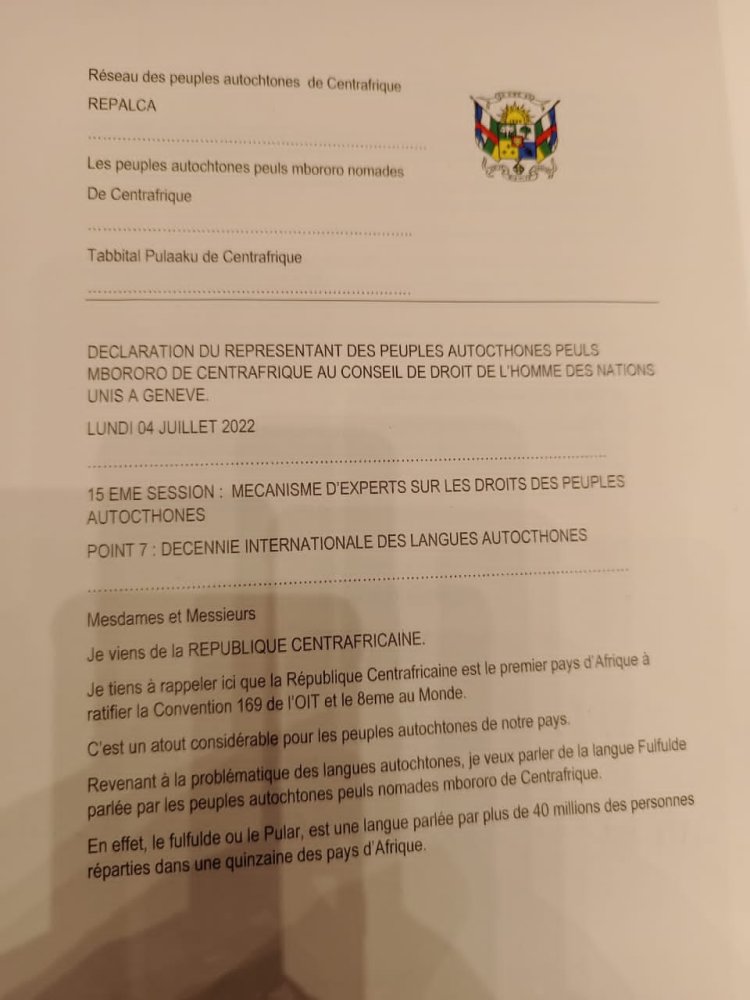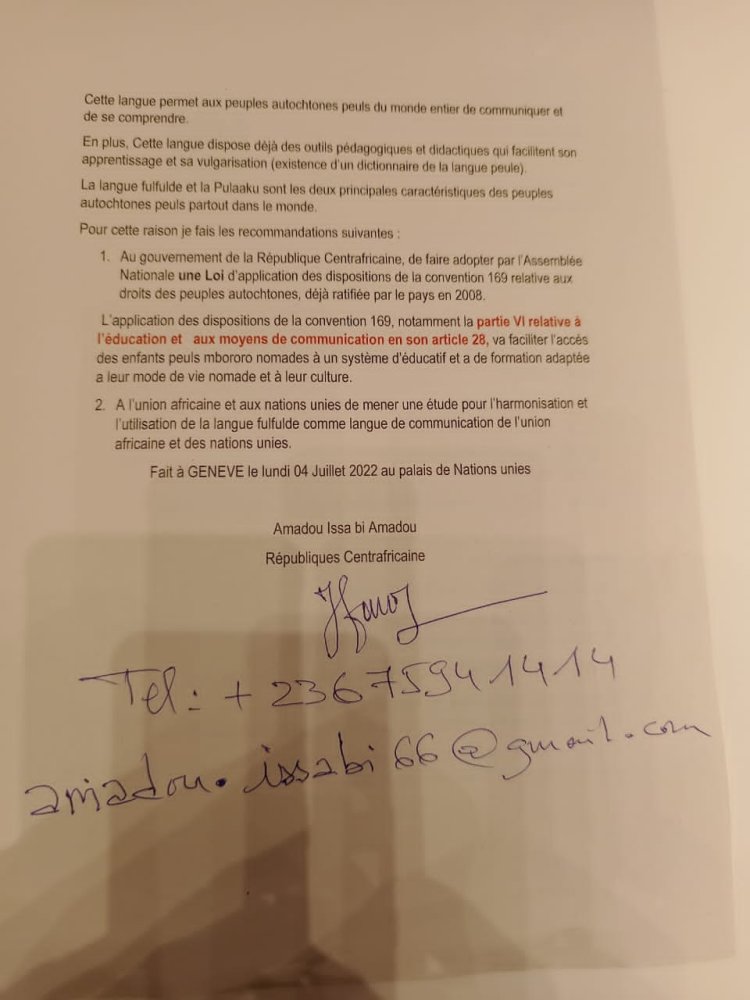 This language allows indigenous Fulani peoples around the world to communicate and understand each other.
In addition, this language already has pedagogical and didactic tools that facilitate its learning and popularization (existence of a dictionary of the Fulani language).
The Fulfulde language and Pulaaku are the two main characteristics of indigenous Fulani peoples all over the world.

For this reason I make the following recommendations:
1. To the government of the Central African Republic, to have the National Assembly adopt a law implementing the provisions of Convention 169 on the rights of indigenous peoples, already ratified by the country in 2008.
The application of the provisions of Convention 169, in particular Part VI relating to education and the means of communication in its article 28, will facilitate the access of nomadic Fulani Mbororo children to an educational system and to appropriate training. their nomadic way of life and their culture.

2. To the African Union and the United Nations to conduct a study for the harmonization and use of the Fulfulde language as the language of communication of the African Union and the United Nations.
Done in GENEVA on Monday, July 04, 2022 at the United Nations Palace
Amadou Issa bi Amadou
Central African Republics