Group issues statement over Darboe's attack on Sarahules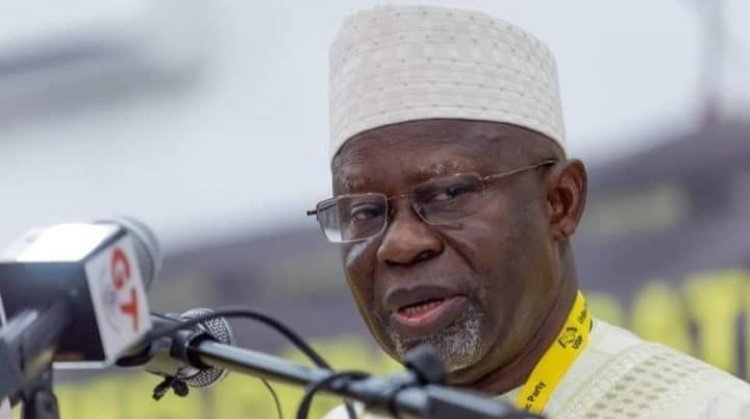 Darboe during his meeting in Basse last week accused the Sarahules of trying to transform President Barrow and his National People's Party into a Sarahule property when they did not vote for the president in 2016.
The Team, a pro-Soninke group said in a statement signed by secretary general Yusuf Tunkara: "We learned with shock and dismay about the baseless and unsubstantive utterances by UDP leader Ousanou Darboe or Abubacarr Darboe and surrogates in URR.
"The challenge of UDP leadership is one of unbridled arrogance and intolerance of opposing views by the leader himself and lack of application of emotional intelligence to the issues. When these three derailing traits are combined, there is no way a leadership can survive.
"The statement made by the leader of UDP, Ousainou Darboe, that NPP is becoming a property of the Serahule tribe is not only false but it cannot stand on any moral or legal legs. It is unfortunate that people like Ousainou Darboe happened to be in position of leadership.
"Just as every Gambians have been observing UDP and its leadership since inception of current dispensation, every Gambian can attest to the constant attacks they launched on other tribes as if this country belongs to them.
"As a matter of fact, in 2018, running up to KMC mayoral election, a lady supporting UDP mentioned unpleasant remarks against Soninkes by insulting the entire tribe and no single person from UDP came out to condemn, neither distance the party from it which civilized political party should do. Since then, the surrogates of Ousainou Darboe and his UDP party have been launching constant attacks on tribes especially Sonikehs as if we are not part of this country, The Gambia.
"Remember, you cannot eat your cake and have it. You cannot insult all Soninkes and say except your supporters.
"We are all witnesses to the fact that some part of LRR and North bank have constantly been supporting Ousainou Darboe and his UDP party. No politician has ever considered that as if they own UDP neither call them names; instead parties do their best to win their support and sell their agendas to them but of course that cannot be Ousainou Darboe because his politics is based on tribalism, bitterness, anger and like we said earlier, on lack of application of emotional intelligence to the issues around him.
"As Julius Nyerere said, 'Leaders who are politically and intellectually bankrupt, normally seek refuge in ethnicity and religion as their major source of mobilisation'.
"We are calling on the International Community especially US, EU and AU to keenly observe the upcoming Presidential elections with utmost care as activities of UDP unfold .They have started attacking tribes and launching personal attacks on ethnic groups. We hold the views that this is a sheer strategy of Ousainou Darboe and his cohorts intent to continue with and we all know what that means. Such comments could create electoral violence and if anything happen to any of our team members, we will hold Ousainou Darboe and UDP accountable.
"Your statements are very petty and pointless and we do not expect such from a layman not to speak of a political leader.
"We expect you to merchandise your five points campaign programmes to the Gambian people and not instigation and calling tribes names which can potentially cause chaos and upheavals before, during and after elections.
"People who are seeking the highest office of our country should be unifiers, truthful and peaceful.
"We hereby condemn your pointless and baseless allegations in the strongest mannerd possible