FG Should Restraint and Ban This Thuggery Security Group Called AMOTEKUN ___Dr Bauchi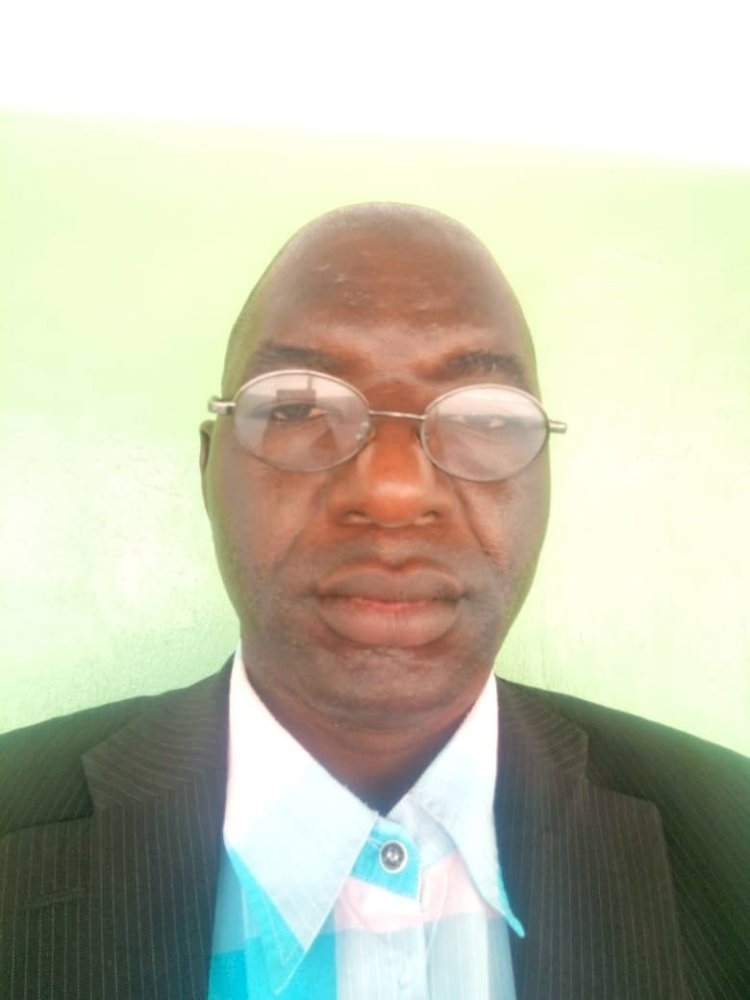 Professional Vet Med Doctor. Dr Abdulkadir Umar Bauchi
FG Should Restraint and Ban This Thuggery Security Group Called AMOTEKUN ___Dr Bauchi
Saturday 23 January 2021
Dr Bauchi, A the famous Professional Vet Medical Doctor, Dr Abdulkadir Umar Bauchi Wrote Via all his Media Handle calling ENOUGH IS ENOUGH.
Dr Bauchi quoted saying:
"I totally condemned this barbaric acts by Oyo thuggery, this was the reason why South West formed a group called Amotekun.this is a terror group, they have started executing their notorious aims and objectives. the South west leaders want to use this group to expel Fulani herders in their region but federal government is silent on matters like these,so look at what happened yesterday in Oyo, the Governor of Ondo also gave Fulani ultimatum and these Fulanis in SW region spent over 100 years ,their Ancestors are indigenes of SE as some Yorubas also staying in the entire North, no body in the North dream to expels Yoruba. Please enough is enough.
A Fulani herdsman has right to leave anywhere in this country as spelled out in constitution of federal republic of Nigeria, Fulani people are peace loving citizens who are mindful of their heritage nomadism looking for greener pastures for their cattle, a Fulani man neither contest any position in South nor seize any traditional tittle but living in the bush just to rear his animals. There was grazing reserves formed by the past patrotic leaders in the country but where are they today? They were encruched by other people without considering the GDP contributions driving from these Fulani in Nigeria. No social amenities from government. Government should Re establish these grazing reserves in country, cattle routes should also to be identified for their movement from one place to another. These Fulani herders you hate, they contributed a lot in providing meat, milk, market chain value to this country, Lagos for instance can slaughter 10,000 cattle daily who rear this cattle in the bush? In the absence of electricity, good shelter, potable water, no schools for their children, no any plan for them, they sacrifice their lives in favour of your peoples living in cities but unfortunate this is what you people living in cities paid them, you kill them,you kill their animals.
In every state in Nigeria,how many cattle markets do we have? How much money States and Local governments generate as revenue in those cattle market? Can one said the cattle value chain obtained in Nigeria from these Fulani rearers you under rate? Every person in Nigeria no matter where you stay and caliber of personality you are the life of a Fulani man living in the bush favour your life in one way or the other. So please stop discriminating the life of these loving citizens, instead use your position to reform their lifestyle. Government is spending huge amount of money in Agriculture but more than 90% of the amount goes to crop production for instance every year budget government both Federal and State procure tractors, herbicides, seeds,chemical fertilisers, herbicides and many others, various grands inform of loans and assistance from government or NGOs but Fulani herdsman don't enjoyed any. Government can come to their aids by providing assistant on how they can modernize their heritage nomadism there by establishing grazing reserves with schools for their children, medical facilities for themselves and their animals, provides them with feeds and water for their cattle and many others incentives. Government should encourage wealth individuals and organizations to set up milk processing centres they buy this milk and process it in hygienic way, there is a lot of ways government can come to change the life and they will stop running from one place to another but not killing them, killing their cattle and destroying their properties.
I Called the government, security and traditional rulers to as a matter of urgency restraint and ban this thuggery group in any part of the country for the interest of peace.
Let me used this medium to also call our Fulani Leaders irrespective of association to come under one voice to face the challenges today".
Long live Federal Republic of Nigeria!!
Long live Fulbe Nigeria!
Dr. Abdulkadir Umar Bauchi