BREAKING Guinea: DECLARATION ON POST-ELECTORAL VIOLENCE OF ELECTION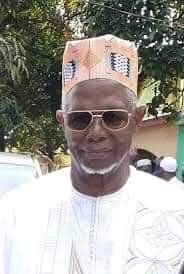 The dual legislative and constitutional elections of March 22, followed by the presidential election of October 18, 2020 were punctuated by incidents that deeply affected the social fabric. Guinea comes out bruised, torn and traumatized.
There is no doubt that our country is today facing an unprecedented political and social crisis. This crisis is taking on an exponential pace with unforeseeable consequences.
It is for this reason, moreover well justified, that the CNFHPG, in accordance with its convictions and its vocation of promoter of peace, harmony and living together, considered it useful, after broad consultations, to assume its responsibilities. and respond to a historical reason through this Declaration.
The impact of this crisis certainly affects all social components of the nation.
But it is important to recognize in all objectivity and without demagoguery that the Peulh community is the one that pays the heaviest price. This has now passed the threshold of the tolerable. A retrospective of the violence that befalls this community thrills even souls deemed to be the least sensitive:
1. -Several hundreds of young Fulani, including adolescents often arrested at home or kidnapped at night, languish in prisons in indescribable conditions;
2. - Dozens of wounded, most of them by gunshot, are still in hospitals;
3. -Security forces break into private homes, break down sales outlets, overturn cooking pots, destroy vehicles and motorcycles (or take them over), televisions, smash cabinets, rape women and girls, take money and jewelry, computers, telephones, clothes, rice, sugar, oil etc.…
4. -Since 2010, more than 1000 economic operators, in particular traders, have suffered losses by destruction and fire of their stores exceeding 200 billion Guinean francs. They have never been compensated, despite the commitment made by the Guinean state;
5. -The herders continue to suffer the loss of hundreds of their herds by robbery or massacre, particularly in Upper Guinea and Forest Guinea in an atmosphere of total disinterest of the State;
6. -Bakers, often victims of attacks in the Conakry area and its surroundings, work in conditions of total insecurity despite appeals launched by their union;
7. -Economic operators have their contracts terminated and their leases canceled without any possibility of appeal;
8. -The homes of our elders and religious figures of reference were sprayed with tear gas;
9.-The incarceration of major opposition and civil society figures exacerbates polarization and persecution;
10. -The borders between Guinea and neighboring countries including Senegal, Guinea Bissau and Sierra Leone remain closed; this negatively impacts the transport sector and the economy as a whole.
The current impasse is of great concern to the CNFHPG. One should not kill, arrest, harass, destroy property for reasons linked to political beliefs or ethnicity. The community character of the last election campaign has had a negative impact on the principles of equity and democracy. The CNFHPG and the citizen simply would have liked to have another image of Guinea.
It is therefore important to clarify that it is less a victimization, much less the fear of murdered hands or this situation of decay and terror, than a cry from the heart. It is a call, better still, a reminder to call national and international opinion to witness on the consequences of the current drift. To date, none of the executioners and other culprits have been arrested.
The CNFHPG deplores and condemns the recent murder of a police officer in Wanindara (Ratoma). However, it is important to stress that all victims, civilians or defense and security agents, have the right to justice. We must be moved for all the dead.
It deplores and condemns just as much the current tragedy which prevails in Wanindara, besieged by the SDF who arbitrarily arrest, terrorize and vandalize the martyred populations of this locality.
The CNFPG invites the Government to exercise more restraint. The cult of impunity predisposes to dictatorship and arbitrariness. National unity requires reconciliation. Reconciliation requires forgiveness. But there will be no forgiveness if we hide the truth and justice. Guineans must refuse to be manipulated and dare to let go of hypocrisy and guilt.
In a rule of law, justice is independent, impersonal and equal for all. And there is no strong nation without truly expressed national unity.
The CNFHPG launches a solemn appeal to the President of the Republic, has more magnanimity and restraint in the face of this descent into hell, by authorizing:
1. The unconditional release of political figures from the opposition and civil society as well as citizens arrested in connection with the last elections;
2. -Assistance to the injured and compensation for victims of destruction or loss of their property;
3. -Re-examination of emphyteutic lease contracts canceled and / or terminated to the detriment of economic operators;
4. -The organization of broad consultations for the return of peace, a pledge of unity and understanding.
Ultimately and in all cases, before history and people, everyone will be accountable for their actions.
Guineans must accept each other, forgive themselves and make the necessary effort to get rid of ethnocentrism and identity withdrawal to join hands with frankness in order to get out of this tragic situation and build a united and prosperous Guinea in the country. equity. The CNFHGP will be, Insha'Allah, at the forefront among the builders of that Guinea.
To this end, the CNFHPG launches a solemn and pressing appeal to all Guinean populations from inside and outside, of all religious and political persuasions to devote the days of Thursday December 10, Friday 11, Saturday 12 and Sunday 13 December 2020 to days of fasting, prayers, sacrifices and meditation for the rest of the soul of all the disappeared, the healing of all the wounded and the recovery of all victims of violence of all kinds in their rights and all with a view to an integral National Reconciliation of all the Guinean Communities.
May Guinea, our homeland, finally emerge from the rut by a combined effort of all her daughters and sons, under the aegis and foresight of the Almighty Allah, the Most Merciful.
AMEN!
Conakry, December 8, 2020
President
Elhadj Ousmane Fatako Baldé.