A Lack Of Mental Health Priority Is Stunting Nigeria's Population Dividends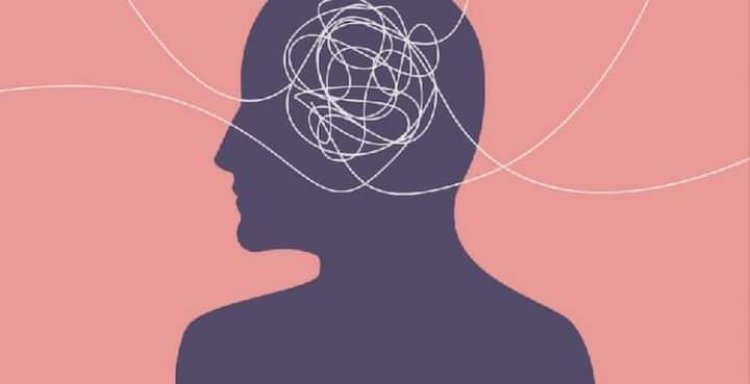 By Claire Mom
According to the Association of Psychiatrists in Nigeria (APN), 60 million Nigerians currently suffer from mental illnesses. This figure could be worse in future if necessary measures are not taken. The disadvantage is that Nigeria is projected to be the world's most populous country by 2050. With a population of 218 million, knowledge and abilities to boost economic productivity must be maximised. As such, it is necessary to prioritise access to mental health care and increase awareness. Failure will cause Nigeria to lose the benefits of maximising its population dividends.
In 2019, a survey by the Africa Polling Institute (API) and EpiAFRIC showed a lack of mental health awareness in Nigeria. Most respondents described mentally ill persons as "people roaming the streets." The responses exclude depression, anxiety disorders, obsessive-compulsive disorders, schizophrenia, or eating disorders. African myths and beliefs about mental illnesses make an already bad case worse. Africans perceive mental disorders as a result of a spiritual attack. This ignorance means many people may be sick mentally without knowing.
One of the challenges of mental health care in Nigeria is a lack of access to mental health services. APN says only 10% of mentally affected Nigerians can access appropriate care. The few available mental health facilities are located in the metropolis centres. Including mental health care within primary healthcare (PHC) is commendable. The inclusion favours the rural populace for whom PHC is the first point of care and contact. However, efforts to educate the public, many of whom are ignorant of mental health, must be increased. A failure to do this would see the integration of mental health care into the PHCs as a waste. Why include a service no one would use? The government will have to create laws and policies to support this transition. With this, accessibility, affordability, cost-effectiveness, and human rights respect, will be increased.
The transition will also lead to improved health outcomes and, subsequently, a productive economy. Research by the World Health Organisation (WHO) found that every $1 invested in improving treatment for depression and anxiety would generate a $4 return for the economy. 85% of Nigeria's demographic leans into the working-age population. For one of the world's poorest nations, investing in mental health care could be an economic turning point.
Awareness and public education must be improved to close the knowledge gap between mental health causes and care. Organisations like the Mental Health Foundation Nigeria have helped to shine a light on this problem. However, there is only so much non-governmental organisations can do. Critically-health advocacy stakeholders like the Federal Neuro-Psychiatric Hospital (Yaba) must unite and curb the health crisis. Awareness of the different types, causes, and treatments of mental illnesses must be included in national programs and social campaigns. These steps will stop the mental discourse from being downplayed and swept under the rug.
Six out of every ten doctors in Nigeria are seeking to leave the country. The lack of doctors has led to mental health practitioners falling below the WHO-recommended ratio of one psychiatrist for every 10,000 population. To close this gap, more training facilities must be established alongside mental health support specialists. Insufficient attention from the health sector could be a reason for the lack of professionals. Specialists can be drawn to stay home by providing saner working conditions and other incentives. Such environments could include a relaxed and productive atmosphere, adequate salaries and flexible working hours. In doing so, the amount of locally trained doctors poached by international organisations will reduce. It will also significantly improve the mental health status of the country. In turn, productivity outputs among the working age group will be stabilised.
A growing body of evidence shows that the social and economic losses related to unattended mental conditions are staggering. Nigeria must turn an eye to addressing its mental health gaps if it wants to effectively tackle the lost human capital and improve its economic prospects.
Claire Mom is a writing fellow at the African Liberty.