Mali: 04 soldiers killed in an attack in Alatona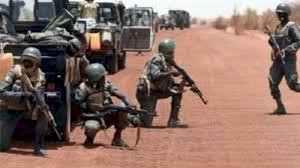 On Wednesday, September 9, the Malian army was the subject of a terrorist attack. According to RFI information, four soldiers lost their lives. The attack occurred in Alatona, not far from Nionio, in the Ségou region.
During the night of Thursday 3 to Friday 4 September, ten Malian soldiers were killed in an ambush, still in the center, in Guiré, Nara circle, Koulikoro region.
The operation was claimed by the Support Group for Islam and Muslims (GSIM), affiliated with Al Qaeda.
Assane SEYE-Senegal7