Confused situation, leaders of the mutiny identified, IBK not found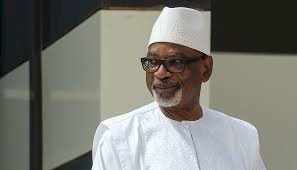 The names of the men who would be in front of the scene of the coup in Mali are called Colonel Diaw, General Cheick Fantamadi Dembélé and Colonel Camara while the situation is very confused this Tuesday morning in Bamako. Shots were heard in the garrison town of Kati, 15 kilometers from Bamako. No information has yet been given regarding President Ibrahim Boubacar Keïta's position.
"This morning angry soldiers took up arms in Kati camp and fired in the air. There were many of them and very nervous, "a doctor at Kati hospital, about 15 kilometers from the capital, told AFP. "It shoots, it shoots in the air at Kati. They are soldiers "from the Soundiata Keita camp, confirmed a Malian security source on the spot.
The reasons for this outburst were not immediately clear. By midday, the situation was calm and there was no more gunfire, according to an AFP correspondent in Kati. "The whole area is cordoned off by the military, the Green Berets," said the AFP correspondent.
"We are closely monitoring the situation. The military hierarchy has contacted the troops, we will make an official statement during the day, "a source at the Ministry of Defense told AFP, who refused to speak of a" mutiny ". "There is an attempted mutiny," a diplomatic source in Bamako nevertheless told AFP. The French Embassy in Mali urged caution. It is "strongly recommended to stay at home," she said on Twitter.