Senators To Adamu: Give Us Automatic Ticket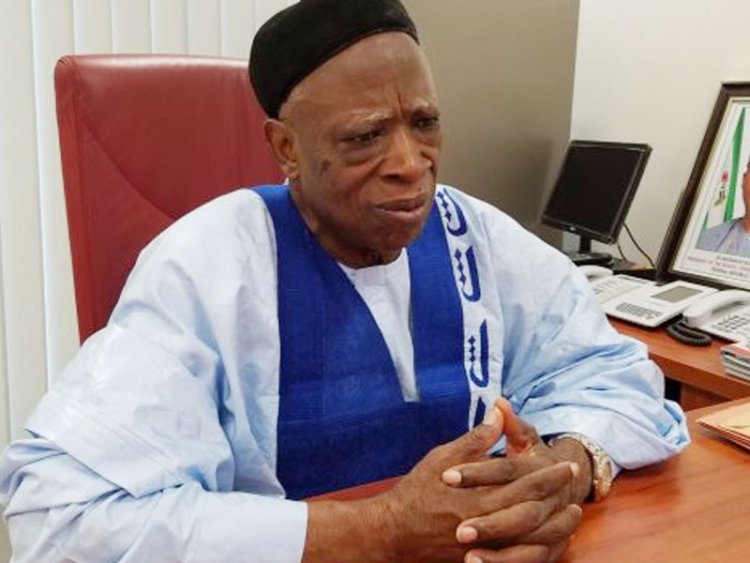 Senators have appealed to the National Chairman of the All Progressives Congress (APC), Senator Abdullahi Adamu, to protect the interest of his former colleagues and ensure that they secure the party's tickets for senatorial election in 2023.
Several senators are at loggerheads with their state governors over their plans to return to the Senate in 2023.
Some of the senators currently represent senatorial districts of their governors and many of the state chief executives, who are serving out their second terms in office, want to replace the lawmakers in the Senate.
Speaking yesterday at a valedictory session to mark the exit of three members of the upper chamber, the lawmakers said the "rate of turnover" in the Senate was becoming worrisome as several senators face re-election setbacks.
The trio of Adamu; APC Deputy National Chairman (North), Abubakar Kyari; and Deputy Governor of Zamfara State, Senator Hassan Muhammad Nasiha, have resigned from the Senate.
Senator James Manager (PDP, Delta) urged Adamu to protect APC lawmakers facing "danger" of re-election.
He said, "The first test for you will be, to protect those who are here, not me, because we are not in the same political party.
"Yesterday (Tuesday), this place was very scanty because everyone is in danger. So, I will urge you, particularly the national chairman of APC, as you go there, please protect those who are in danger.
"You know how it is done. We know who you are, we know what you can do. Try your best for all of us."
Similar, Senator Ali Ndume (APC, Borno) expressed worry that the number of current senators who may get return ticket to the Red Chamber was becoming low.
He said the Senate, as an institution of government, needed experienced lawmakers due to high expectations from Nigerians.
Ndume said, "Now that we have people from here as leaders of the party, you have the responsibility. It is not about us, it is about the Senate."
The APC Chairman, Senator Abdullahi Adamu, in his remarks on the floor, assured that the newly elected lawmakers in the APC would protect the integrity of the National Assembly within the confines of the party and its processes.
He also extended a hand of friendship to lawmakers in the minority party to become members of APC.
"As I go out of this chamber my colleagues, I'll go with one assignment that I've given myself. I'll break through this side of the isle.
"I have friends here that I hope and pray, that the spirit that we've lived with over the years will continue to trail whatever we do.
"Some of you are the best materials that this country can have, but you're in the wrong camp."