Chelsea owner donated over $100m to Israeli settler group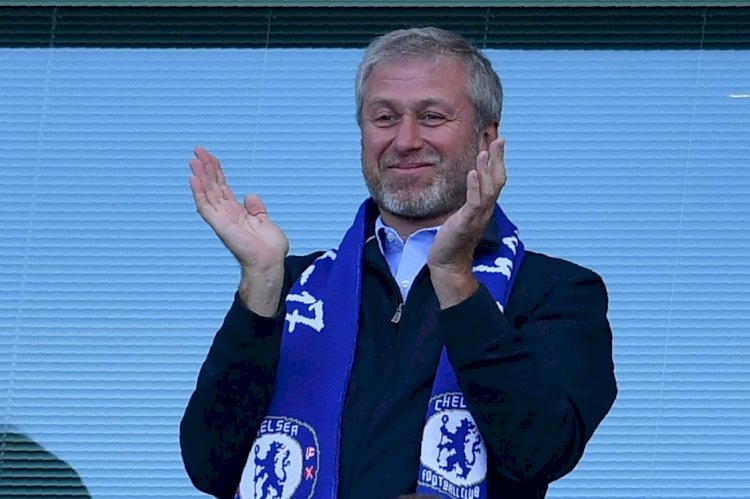 Roman Abramovich revealed to be the main backer of Elad, which has been accused of displacing Palestinian families in occupied East Jerusalem, leaked documents show
Russian billionaire and Chelsea football club owner Roman Abramovich donated more than $100m to a far-right Israeli organisation that has been accused of displacing Palestinian families from Jerusalem, bank documents claim.
The documents were part of a 22,000-page cache of reports sent to US authorities by banks between 2000 and 2017 that were leaked to Buzzfeed news . They show that over the last 15 years, four companies run by Abramovich donated $100m to Elad, a right-wing Israeli settler organisation
dedicated to "strengthening Israel's current and historic connection to Jerusalem".
The organisation has been responsible for scores of Palestinian evictions and has in some cases fought several expensive, decades-long legal battles to do so, particularly in Silwan, a town annexed by Israel in 1967 that houses some 55,000 Palestinians.
The four companies Abramovich used to fund Elad – all located in the British Virgin Islands and registered on the same day in 2003 – funded more than half of the organisation's work between 2005 and 2018.
While Abramovich was suspected to have links to Elad, having been frequently present at their events, the extent of the football club owner's involvement was not revealed until a set of bank reports – known as the " FinCEN Files" – about financial transactions and ownership of the companies were leaked,
BBC News Arabic reported.
The documents, submitted to the US Treasury Department by the American branch of Deutsche Bank, showed that the oligarch is the ultimate beneficial owner of three of the companies and controls the fourth.
Abramovich, who became an Israeli citizen in 2018, has a fortune estimated to be between $12bn and $13bn, according to Israeli newspaper Haaretz, and in recent years has purchased several luxury properties in Israel.
Israel's so-called "Transparency Bill", passed in 2015 to the objection of Israel's left-leaning blocs, requires non-governmental organisations (NGOs) to provide details of their funding activities. But until now, Elad's funding had been elusive, with the name of the Virgin Island companies listed but not their owner.
Around the time of the bill's passing, then Knesset member Dov Khenin wrote a letter to Israel's attorney general, requesting that an investigation into Elad's financing be opened – going after the perceived hypocrisy of the transparency bill, which the left said was passed to target groups critical of Israel's occupation.
"The settler NGO Elad receives hundreds of millions of shekels in donations from companies registered in tax shelters worldwide – the identities of the controllers of which are not at all clear," wrote Khenin, a member of Israel's Joint List, a coalition predominantly of Arab political parties.
"This makes it extremely difficult to trace the real donors or their business. On the face of it, Elad has not fulfilled the requirement [incumbent on any NGO] that its donors and sources of funding be clear and transparent."
This apparent non-conformance with norms "makes it necessary to immediately stop the funneling of public funds to Elad, including funds from Keren Hayesod, the Jewish Agency and state funds," Khenin said.
Evictions and land confiscations
The means by which Elad has led Palestinian evictions and land confiscations vary between a series of different tools provided by Israeli government policies and lobbying.
Palestinian land has regularly been confiscated by the Israeli government to create national parks, with the backing of groups like Elad.
The City of David National Park, funded and managed by Elad , includes the densely populated Palestinian neighbourhood of Wadi Hilweh, home to over 4,000 Palestinians that have been barred from doing any construction or renovations on their homes or properties without a building permit, which due to the national park categorisation, are systematically denied.
When a growing family inevitably does try to expand their home and gets caught, a demolition order is issued and the family has the choice between paying exorbitant fees or tearing down their home – if they refuse either option, the government carries out the demolition and charges the family for the work.
Elad also uses the guise of archeological digs to confiscate land, which it has registered as so-called " salvage excavations " to avoid getting official permits.
These excavations in Silwan have involved digging under land and creating tunnels, some of which stretch as far as the land around the Al-Aqsa Mosque. Many Palestinian homes as a result have begun sinking into the hillside.
In 1977, the government handed control of the City of David archaeological site, which is open to the public, to Elad.
Meanwhile, international law is clear: Israel is not permitted to carry out excavations at any sites in occupied territories, including East Jerusalem.
Another way the group has worked to confiscate Palestinian land is through Israel's " absentee laws ", enforced by a government body formed just after Israel's creation in 1948 to take control of properties belonging to Palestinians who fled during the Nakba (catastrophe).
In July, Israeli police evicted a single mother and her four children from their home in Silwan in order to hand it to Elad following a 24-year legal battle between the Palestinian residents and the organisation.
The court ruled that since the woman's mother lived abroad, she had abandoned the house, despite her daughter and grandchildren living there, and therefore forfeited ownership.
Other parts of the law rules that land owned by Jews prior to the establishment of Israel should be restituted to its original owners and descendants. The legislation does not apply to Palestinians.
In January, there were at least 100 other families in Silwan facing court proceedings in eviction cases, according to Israeli NGO Peace Now.